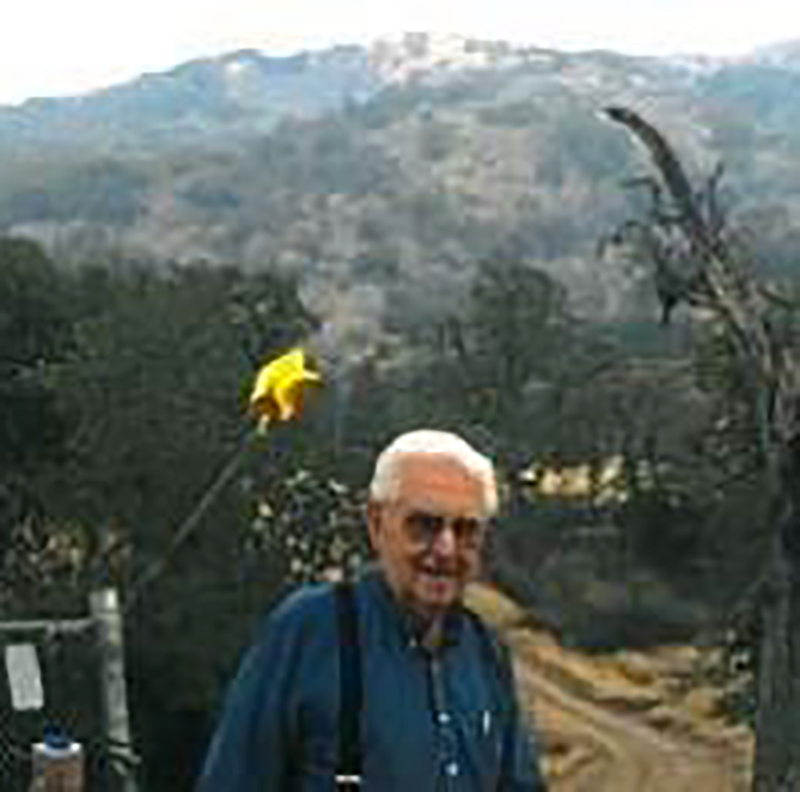 With the heaviest of hearts, the family of Abraham "Abe" Gueler share that he has passed away on Tuesday, May 23, 2017, at the age of 84 years. Abe will be lovingly remembered by his wife, Laura, and his children, Fernando, Richard and Vivian. He will also be fondly in the hearts of his grandchildren, Maya, Hugo, Ayaka and Nikka; and his extended family.
Born in grasslands of Argentina in a ranch colony of Russian and Ukrainian Jewish immigrants, Abe and his extended family were, for lack of any better description, true "cowboys". Raised on wild lands, he built a spirit of independent resourcefulness and love of true, raw nature that he would never let go of, even into his dying days. As many of those who have been around him still know, his ultimate pride was ownership of the 200+ acres of grassy, oak-dotted mountain land in Tejon, California, which we simply called "The Ranch". Here were most likely his happiest moments - whether deer hunting with his boys, and later good friends, or hosting his ever-growing barbecues or simply fixing the access roads with either of his old, but ever-trusty bulldozer or grader.
But in experiencing these cowboy moments, he could also never let go of his natural Argentinian polish, be it his fine-yet-effortless sense of style, his appreciation of good food and wine or his ability to take a conversation to the highest of intellectual levels - all without looking too good, nor seeming too wise.
Importantly, it was this humbleness that was his crowning characteristic and magnetic draw. He took life seriously, but never himself so. Topped off with an soft-spoken yet outgoing nature and disposition towards dropping a joke in almost any situation ("like a million dollars" was his answer to the question on how he was feeling, less than two weeks before his passing), he had no enemies - it is as if everyone who crossed his path loved him.
Yet, perhaps in his humbleness, and despite the love that was all around him, he was also not one to express deep feelings nor feel comfortable when others did. Indeed, even in his dying days he did not wish to see his friends and family cry around him nor did he want to spend time reminiscing about social occasions long gone. To his dying days, the Ranch, the deer, the tractors were likely still on top of his mind - like a true cowboy.
Services will be held Sunday, May 28, 2017, at 11 am, Graveside, in Eden Memorial Park. In lieu of flowers, please make a donation in Abe's memory to the American Cancer Society.