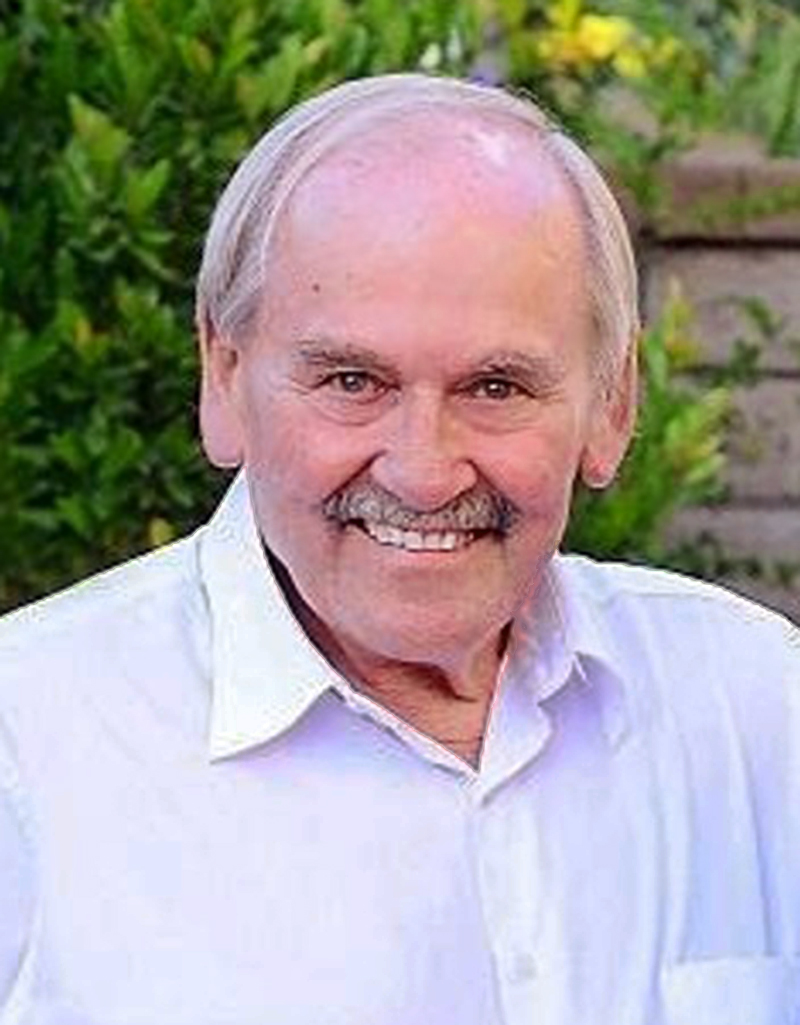 Memorial Service
Friday, July 26, 2019
1:00 PM - 2:00 PM
Mission Hills Catholic Mortuary
11160 Stranwood Avenue
Mission Hills, CA 91345
Cemetery Committal
Friday, July 26, 2019
2:00 PM - 2:30 PM
San Fernando Mission Cemetery
11160 Stranwood Ave.
Mission Hills, CA 91345
Daniel Wayne Stanley of Acton, California, passed away July 10, 2019. after a short battle with pancreatic cancer, surrounded by his loving family.
Dan was born on March 19, 1949, in Gardena, CA. He was Doris and Wayne Stanley's second of twelve children. In 1965, Doris and Wayne moved the family to Glendale, California, where Dan entered Bellarmine Jefferson High school as a Junior. Bell-Jeff is where he met and began "going steady" with Janice Girard, his future wife and love of his life. Dan and Janice married soon after high school graduation, 1968. Their Shakespearean love bore five amazing children and 12 grandchildren.
Dan worked more than thirty years in the automotive industry. He started his career at the young age of eighteen as Service and Parts Manager for Wesson Buick. Upon gaining experience, he and his father purchased Wilton Autobody. Dan and his father ran the 'body shop' for many years before selling the business. He continued his adventures in the automotive world, but this time, he and his brother-in-law, Billy, partnered in providing motorhome rentals for the commercial television and photography industry. In 2009, Dan and Janice retired to Acton, California to spend time with their family and travel the country.
Dan enjoyed many weekends attending his grandchildren's school and sporting events. He loved cheering alongside his children-the pride in his voice and demeanor beamed no matter the outcome. Dan's love of classic cars was well known and contagious. The thrill of working on cars, being near them, and helping others who needed repair was palpable and a joy to witness.
Many people were fortunate to know and love Dan. He made friends with everyone he met, maintaining many of those friendships for years to decades. He had an innate ability to make everyone feel welcome and important. People will definitely remember that he made them feel like someone in his grand world. He never wanted to be the center of attention but to his family he was their everything. He was a rare human gem-irreplaceable and unforgettable.
Shortly after celebrating their 51st year of marriage in June, Dan was diagnosed with pancreatic cancer. He fought valiantly while still ensuring a smile and humor for his family-his world.
He is survived by his wife Janice, his children: Daniel (Nova), Thomas (Alisa), Jason (Jennifer), Tamara Parrillo (Kenny), Matthew (Karina); grandchildren: Samantha, Rebecca, Alexandra, Chase, Logan, Luke, William, Kage, Gavin, Emerson, Mitchell, Owen; sisters: Darlene (Jim), Donna, Denise, Debra, Deanna (Dave), Dana (Carlos), brothers, Dwayne, Dennis (Mary), David (Teri); brother-in-law, James Favazzo, and a host of aunts, uncles, nieces, nephews and long-time friends.
Dan was preceded in death by his parents, Doris and Wayne, his brother, Don Mike and sister Diane; mother-in-law, Frances Girard, father-in-law, William Girard, brother-in-law, Billy Girard, and sisters-in-law, Jodi Favazzo and Antoinette Girard.
There will be a Memorial Service at Mission Hills Catholic Mortuary on Friday, July 26, 2019 at 1:00 p.m. Burial will be at San Fernando Mission Cemetery following the Memorial service.