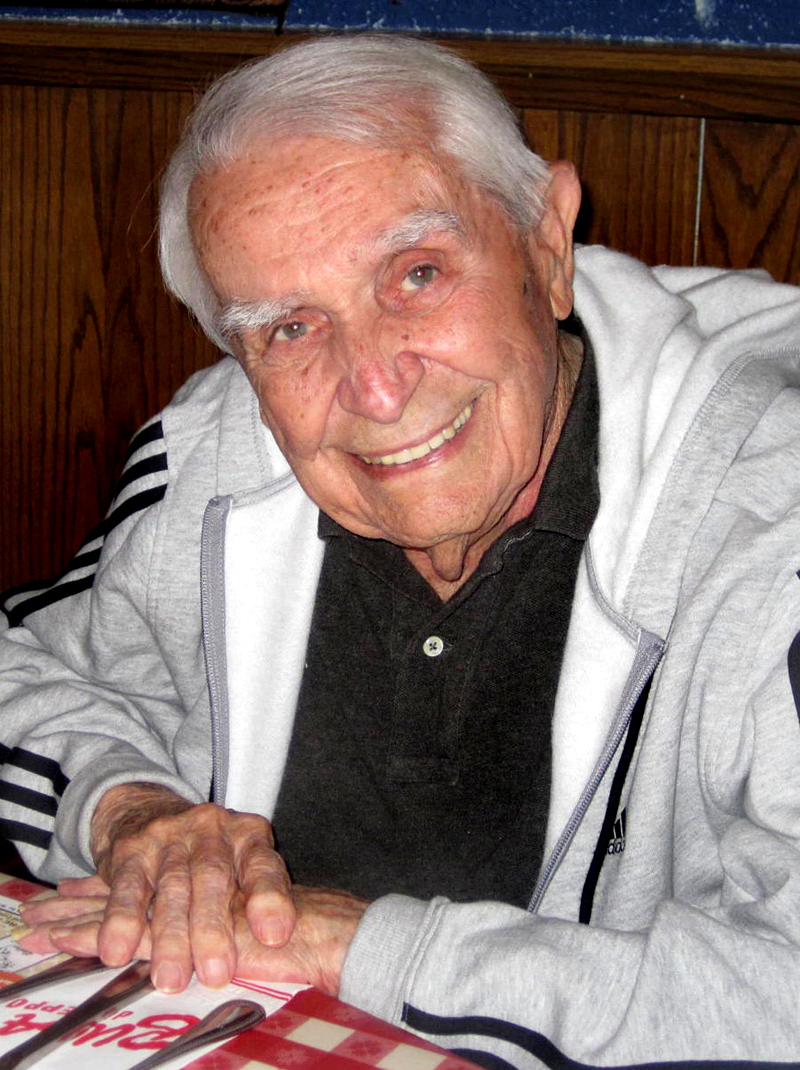 Surrounded by his loved ones, 93-year-old Newhall native Eugene "Gene" Doty passed away at his home on January 1, 2014. Gene was born in San Fernando, CA on October 23, 1920; his parents, Jesse and Margie brought their newborn home to the Doty house on San Fernando Road (now Main St.), next-door to the Doty Garage (later "Doty Ford," the first automobile dealer in Santa Clarita).
He had lived in Newhall his whole life, attending Newhall Elementary School and graduating in 1938 from San Fernando High School, where he was Student Body President, "Yell King," Letterman, and the first Eagle Scout in the whole Santa Clarita Valley. While at SFHS, he met his future wife, cheerleader Maxine Morris. At 18, Gene owned and operated the Shell Gas Station in Downtown Newhall. He and Maxine married in 1940 and made their home in Newhall. In the early 1940s, he worked for a short time at Douglas Aircraft, until he was recruited by Lockheed Aircraft. Except for the years he spent in the Army during WWII, he worked at Lockheed, where he spent many years as a part of the classified Skunk Works operations. He retired in 1984.
During those early years, he and friend Jim Talman founded the Newhall Tennis Club. Gene was an avid tennis player for decades and was involved-in and devoted-to tennis functions throughout the community. At the time of his death, he still owned the Newhall Tennis Club Pro Shop.
Gene was a member of Our Lady of Perpetual Help Church for 93 years. He first served as an altar boy, and later, for many years, as an usher. Many decades ago, he and Julio Lombardi initiated the first OLPH BBQ. Year after year, they spearheaded the popular event which continues annually as the parish's major fundraiser.
Maxine preceded him in death, as did his daughter Denise Swartzman, and grandchildren Geoffrey Staats, and Angela Staats. Gene is survived by his son, Dennis Doty (Jeralyn), daughter, Genene Staats (Steve), and son, John P. Doty. He is also survived by five grandchildren and nine great-grandchildren.
There will be a Funeral Mass on Monday, January 13, 2014, at 10:30 a.m. at Our Lady of Perpetual Help Church on Lyons Avenue in Newhall. Interment will be at Eternal Valley Memorial Park, North Sierra Highway in Newhall.