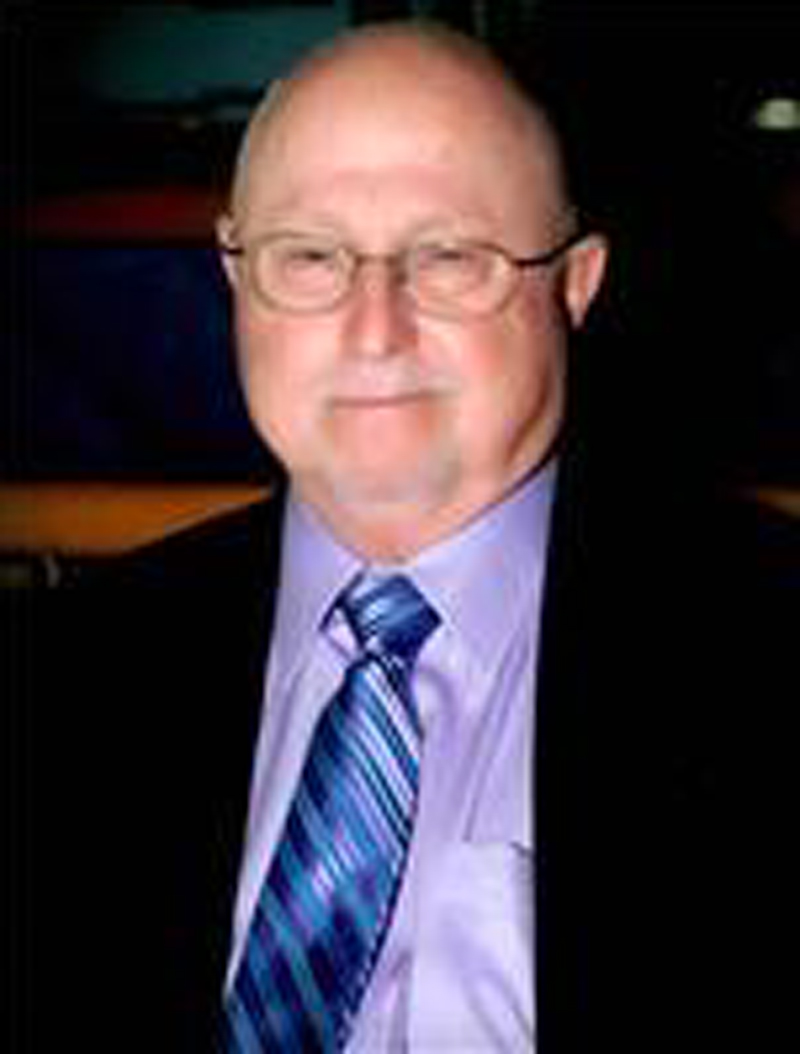 Jeremy Ide "Jerry" Conklin, age 75, passed away Thursday, November 14, 2013. He was born on July 15, 1938 in Santa Monica, CA. His parents were Dorothy Ide Conklin of Washington, and Dean Sumner Conklin II of Missouri. He grew up with his twin sister Judy Conklin Nesbitt and his older brother Dean Sumner Conklin, Jr.
Jerry served in the US Navy as a submariner, and was assigned to the USS Diodon, SS349. He earned a bachelor's degree in Political Science in 1964 from San Fernando Valley State College, and was a member of the Beta Sigma Pi fraternity.
Jerry married his wife Jane in 1979. Jerry had two children from his first marriage — Tracey and Ryan, and Jane had two children from her first marriage — Tracy and Doug. Their extended family, that also included Jerry's first wife, Patty and husband John, came together to be a part of his incredible blended family unit.
Jerry worked for the Los Angeles County Sheriff's department for nearly thirty years, starting out in the Men's Central Jail, then on to the Academy, Lennox Station, and the Research & Development Bureau. In 1969, Jerry briefly left the Sheriff's department to become an FBI agent. He then made the decision to return to Los Angeles and reinstate with the Sheriff's department in 1970. Jerry continued his service in Career Development, Administrative Division Headquarters, Malibu Station, Records & Statistics, West Hollywood Station, Marina del Rey, and the Advocate Unit. In 1990, Jerry was promoted to Captain and assigned to the Internal Affairs Bureau.
In 1992, he came to the Santa Clarita Valley Sheriff's Station as Captain. He developed a close working relationship with community leaders as the Chief of Police for Santa Clarita, providing public safety that ranked the city as one of the safest in the country.
In 1994, Jerry and his wife Jane retired, and moved to Bainbridge Island, WA and returned to Southern California in the year 2000. Jerry and Jane had a very active retirement — getting together with friends, and spending time with family, and traveling. Jerry's love of food, wine, music and theater kept their schedule filled with endless events and evenings out.
Jerry is survived by his wife Jane Conklin; daughter Tracey Conklin Baratta, son-in-law Anthony Baratta; son Ryan Conklin; stepdaughter Tracy Diaz, son-in-law Gary Diaz; stepson Douglas Holm; four wonderful grandsons: Hayden Baratta, Nathan Holm, Danny Diaz, and Derek Diaz; his first wife Patty Heath and her husband John Heath.
A memorial service will be held in his honor on Friday, December 6, 2013 at 11 a.m. at the Real Life Church, 23841 Newhall Ranch Road, Valencia, CA 91355; with a reception immediately following.
In lieu of flowers, donations may be made to the following charities:
SCV Sheriff's Foundation: 23740 Magic Mountain Parkway, Santa Clarita, CA 91355, Attn: Operations.
City of Hope/Jerry Conklin Memorial Fund: City of Hope, 1055 Wilshire Blvd, 12th Floor, Los Angeles, CA 90017, Attn: Development Relations.