Fr. Joseph Quattropane
Pastor, St. Clare Catholic Church
May 13, 1946 — March 14, 2011
Cabot & Sons, Pasadena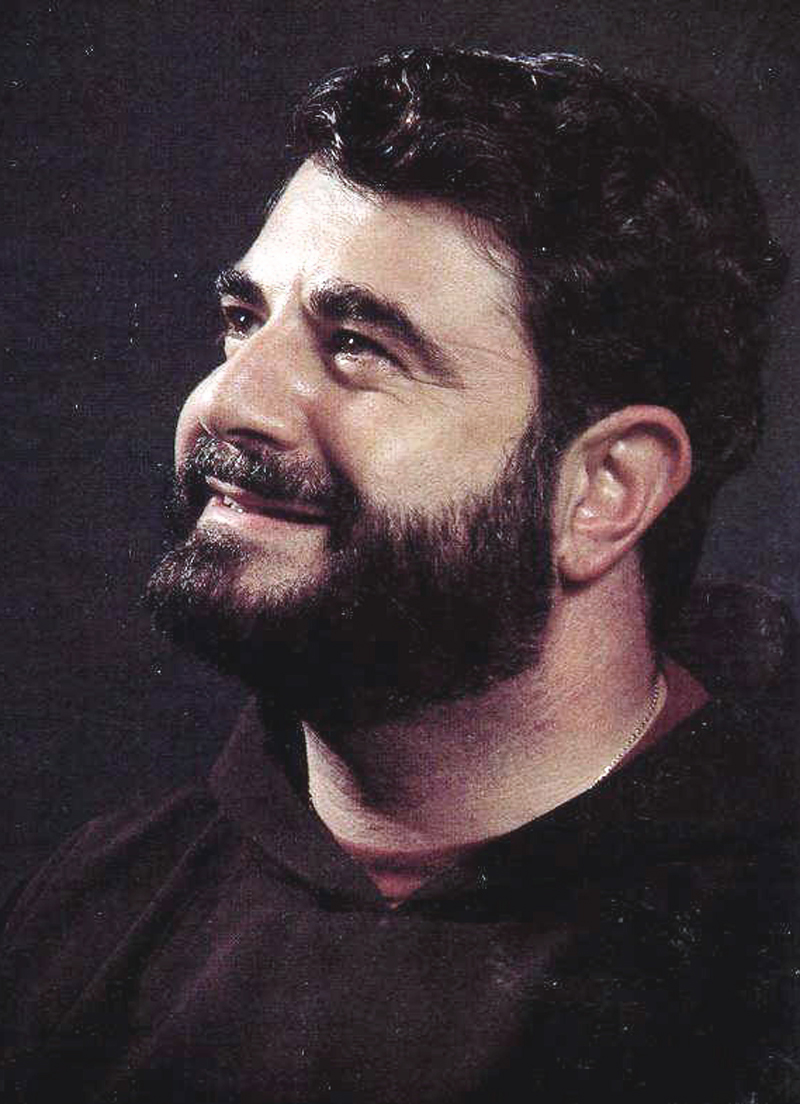 Fr. Joseph Quattropane, O.F.M. Cap., was born to Anthony and Stella Quattropane on May 13, 1946, in Newark, New Jersey. After moving to Eagle Rock, Calif., he attended St. Dominics Parish Grammar School and St. Francis High School in La Canada, run by the Capuchin Franciscan Friars. Upon graduation from St. Francis in 1964 he entered Capuchin Franciscan Novitiate in Santa Ynez, California.
After making his first vows, he studied St. Anthony College in Hudson, New Hampshire, earning a BA in Philosophy and the Capuchin Theological Seminary in Garrison, New York. After final vows he returned west and completed his Master of Arts in theology at the Graduate Theological Union in Berkeley, California, in 1973.
Fr. Joe was ordained by Bishop John Ward on September 2, 1972. He returned to his alma mater, St. Francis High School, and taught senior religion as well as a course in marriage. In 1982, he was assigned as pastor of St. Joseph's Parish in Roseburg, Oregon, where he served until 1988. He then returned to St. Francis High School, where he was appointed principal.
In 1990 Fr. Joe moved to Florida, where he served in the Archdiocese of Miami. Five years later he returned to California and ministered in the Archdiocese of Los Angeles at St. Clare Church in Santa Clarita and later in the Diocese of San Bernardino. There he worked at parishes in Yucaipa, Rancho Cucamonga, Barstow, and San Bernardino. In July 2008, he came to Immaculate Conception and San Salvador parishes in Colton, where he served as Administrator until his death.
Fr. Joe was known for his enthusiasm and commitment to his faith and his priestly calling. He had a special interest in liturgy and spirituality.
Fr. Joe died from heart related problems on March 14, 2011, at Braswell Rehabilitation Center in Yucaipa, CA. He was preceded in death by both his parents, his sister, Diane (McGee) and brother, Richard Quattropane. He is survived by his aunt, Emily Quattropane in Bayville, New York, and by the children of his sister, Diane in Roseville, CA.
Services for Fr. Joe will be held at Our Lady of the Rosary Cathedral in San Bernardino on Tuesday, March 22, 2011. Viewing will be at 5:00 P.M., Rosary at 6:00 P.M. and Funeral Mass at 7:00 P.M. The services will be presided by Bishop Gerald Barnes, Bishop of the Diocese of San Bernardino. Interment will be at Resurrection Catholic Cemetery at Montebello, CA, at a later date.
In lieu of flowers, donations may be made in memory of Fr. Joseph Quattropane to the Capuchin Franciscan Foundation for Retired Friars, 1345 Cortez Avenue, Burlingame, CA 94010. Cabot & Sons, Pasadena Directors.