Kenneth Paul Cullen
Eternal Valley Memorial Park & Mortuary
---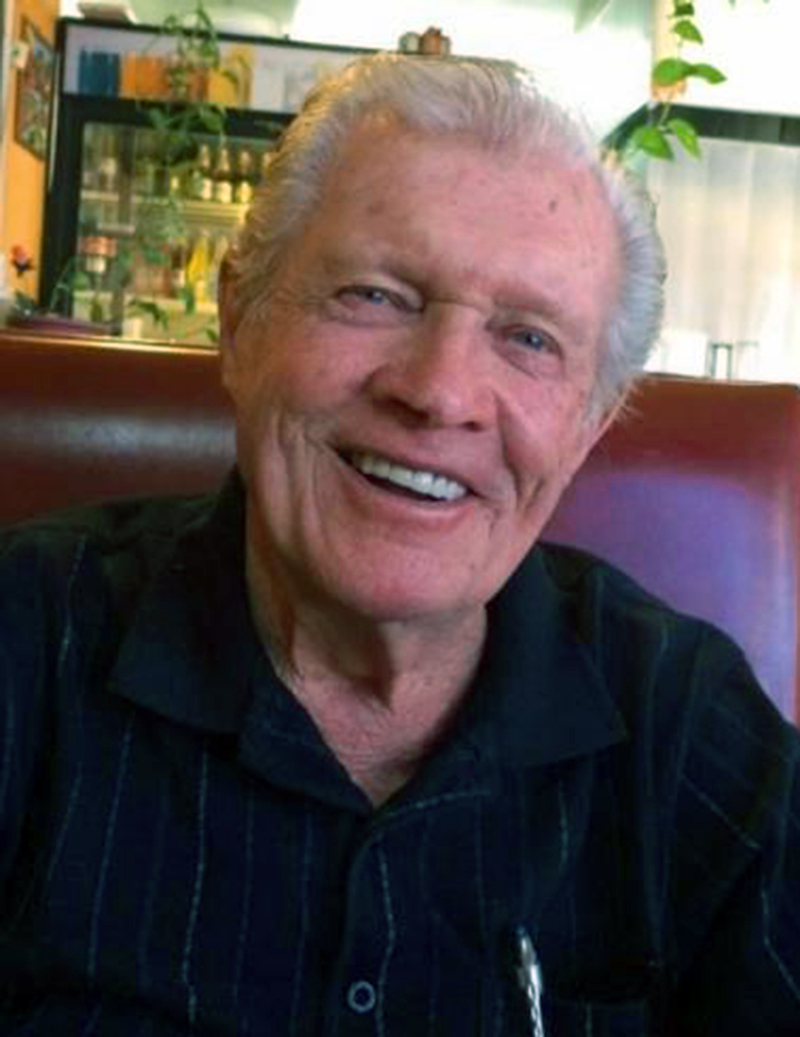 Kenneth Paul Cullen passed away suddenly August 10th, 2019. Kenneth was the oldest of four children, born in Chicago, Illinois on September 18, 1934. Kenny, as friends and family affectionately knew him, was the child to Edward and Edith Cullen.
Kenny moved from Illinois to California in the early 1940s. Soon after graduating from high school, he served in the army during the Korean War where he fought to protect our country for three years. Post military, in the early '50s, Kenny moved to the San Fernando Valley and married Jacqueline Cullen where they established a beautiful life together followed by two children. In the early '70s, Kenny went back to college and got an associate degree, which allowed him to work for the county as an Emergency Medical Electronics Technician at Olive View Hospital.
Once retired, Kenny couldn't sit still enough actually to be retired, so he became an active employee at his son-in-law's company, Vanacore Music, taking on the full-time position as "Obligatory Maintenance Man." At 62 years old, he practiced the arts of Taekwondo, working diligently for a couple years to achieve a black belt.
After the passing of Jacqueline, Kenny happily remarried to Maria Golomb Cullen. Kenny spent the last 15 years of his life going to the Chumash Casino every Thursday and golfed 18 holes every Tuesday with good friends and his brother, Jim Cullen. He was a man who admired routine and never let anyone tell him he "couldn't."
Kenny drove his custom worker's truck around the Santa Clarita Valley, finding joy in fixing anything that was requested of him. He was always ready to lend a hand to anyone in need. The most prized procession of Kenny's was his collection and love of tools. Being the particular man that he was, he labeled each tool with permanent marker where he branded "Cullen" on every single item even if it wasn't his.
Kenny loved his flannel shirts, fixing everything, biscuits and gravy provided by Denny's senior discount, Monster energy drinks, his family, his recliner, gambling, golfing, and plenty more — not necessarily in that order. He was a man who lived everyday like it was his last. He was a man who proved to everyone that age is nothing but a number. He was a man who left his mark on this world, and he will be terribly missed.
Kenny is survived by his wife, Maria Golomb Cullen; his children, Daniel Cullen (Sarah) and Lisa Vanacore (David); his grandchildren, Chris, Jessica and Emily; his brother, Jimmy Cullen (Sylvia); along with stepchildren, many nieces and nephews. In lieu of flowers, the family requests that a donation be made to the Kelsey Kling Foundation (Seizingkelsey.com) for his niece who battles an undiagnosed brain disorder.
Thank you, Kenny Cullen, for all the fun and laughter. We miss you so much. Love, Your Family.
Rosary services will be held at Eternal Valley Memorial Park on Sept 6, 2019, from 4 p.m.-8 p.m. Funeral services will be held at Saint Kateri Tekakwitha in Santa Clarita at 10 a.m. Sept 7, 2019. Graveside service will follow at Eternal Valley Memorial Park.