Lorraine Caroline (Holze) Finch
Teacher, Former Newhall Ranch Resident, Camulos Museum Docent
Ted Mayr Funeral Home, Ventura
---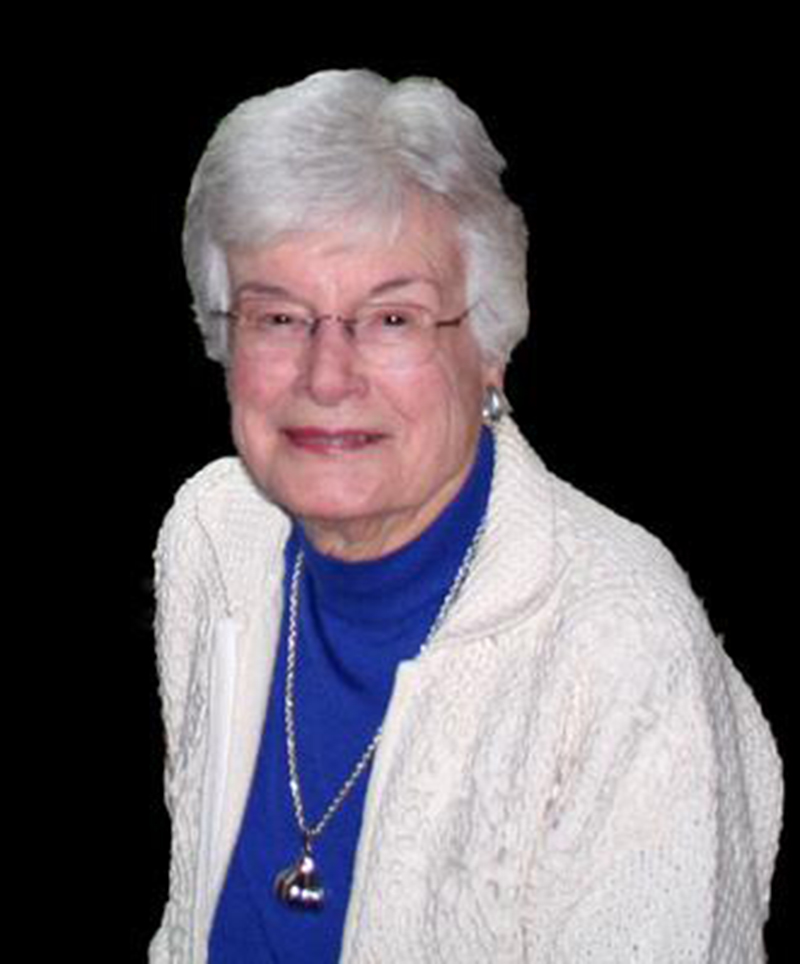 Lorraine Caroline (Holze) Finch, 96, of Fillmore and Ojai, died Thursday, December 19, 2019, in Ojai.
Lorraine was born in Fullerton, CA, on August 23, 1923. After attending UCLA and obtaining her teaching credentials, she taught school in Long Beach and Alhambra. Lorraine taught kindergarten and speech for many years in Alhambra. Lorraine loved traveling. She traveled solo around the world, followed later in her career by a nearly year-long sabbatical where she lived in Germany with her cousin and explored Europe for almost a year.
Her sister Pat would introduce Lorraine to James J. Finch (a vice president of The Newhall Land and Farming Company from the 1950s-1970s), whom she married July 12, 1965. Lorraine and Jim moved on to the Newhall Ranch and then to Fillmore in 1974.
In Fillmore, Lorraine spent her time in the PTA, Ebell, California Women for Agriculture, and volunteering as a docent (tour guide) at Rancho Camulos Museum. She also loved playing bridge with her friends. Her other full-time job was keeping up with the men in her life, her husband and son, Jim and Jim.
Lorraine was preceded in death by her husband, James. She is survived by her son, Jim (Kris), of Ojai, two grandchildren, Michael and Sarah, and sister Pat Calfee of San Jose. She is also survived by many nieces and nephews.
There will be a private burial at Bardsdale Cemetery in Bardsdale.
In lieu of flowers, memorial contributions may be made to Monica Ros School in Ojai or the Museum of Ventura County.
Arrangements are under the direction of the Ted Mayr Funeral Home, 3150 Loma Vista Road, Ventura.
---
Bachelor James Finch Married
The Signal | Thursday, July 29, 1965.
The area's "most eligible" — and apparently confirmed — bachelor joined the ranks of the married last Saturday.
At a quiet family ceremony in Ojai, James J. Finch and Lorraine Caroline Holze of Ojai were married.
Mr. Finch has been a resident of tins area for nearly 30 years. He is vice-president of the Newhall Land & Farming Company and president of the Ranchers Supply Co.
His bride, a graduate of the University of California at Los Angeles, has been teaching school in Alhambra.
The wedding was held at the home of the bride's mother, Mrs. William F. Holze, and was attended by members of both families. Mrs. Patricia Calfee of San Jose was her sister's matron of honor.
Mr. Finch is a graduate of Brigham Young University and holds his master's degree from the Stanford Business School. He has ranch holdings in Ventura county, and is a member of the California Club.