Rev. Robert E. "Bob" Bloom
Pastor at Village Church
By Stacey Klein | The Signal, January 9, 2002
---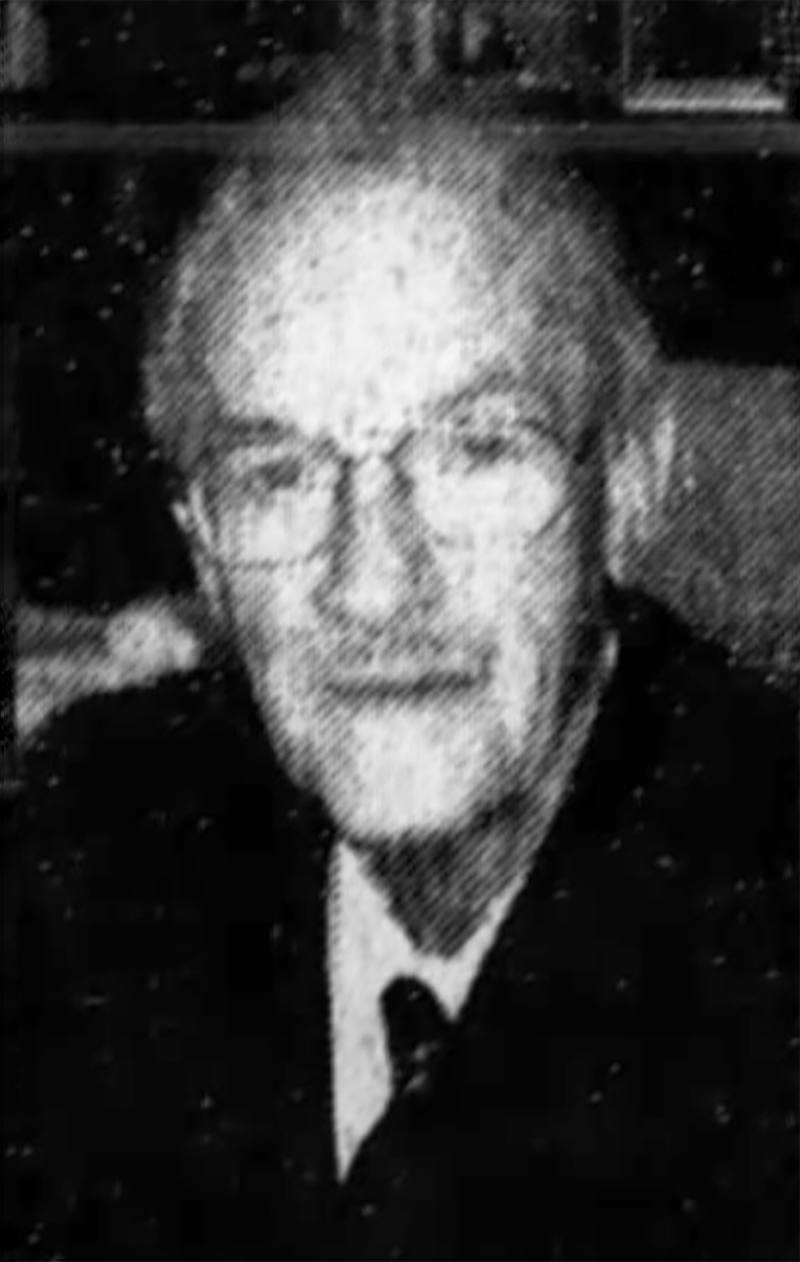 After more than 40 years of spiritual leadership in the Santa Clarita Valley, the Rev. Bob Bloom died Saturday, January 5, 2002.
Bloom, 78, was being treated for pneumonia and heart problems at Henry Mayo Newhall Memorial Hospital when he died.
Robert E. Bloom was born October 28, 1923, in Cleveland. He attended Life Bible College in Los Angeles where he studied under Aimee Semple MacPherson. He was ordained in 1943 and pastored for the rest of his life.
"That's what he loved to do," said Bloom's daughter, Candy Veluzat. "And he got to do that until he died."
Beginning in the 1960s, Bloom pastored at the Wiley Canyon Assembly of God. He became active in the Newhall-Saugus Chamber of Commerce and served as a president of the Soledad Township Ministerial Alliance and the Soledad Township Coordinating Council.
Bloom was named a Pioneer of Progress in the December 9, 1965, edition of The Signal. He was recognized as being "one of Valencia Valley's leading citizens" for his community service in both church and civil issues (as The Signal called the Santa Clarita Valley then).
"It is exciting and challenging to live in a community that is changing from rural to urban," Bloom said at the time. "The growth is exciting, and the challenge to us is to keep certain aspects of good country living a part of our area's progress and population growth."
Veluzat said her father was "the greatest guy ever."
Bloom continued his ministry 1980 at the Village Church in Placerita Canyon, where remained until his death.
Bloom's son, the Rev. Rick Bloom, a pastor at the Pacific Christian Center in Santa Maria, said one thing his father should be remembered for is "how much he loved this area." He spoke of Bob Bloom's active role in the Santa Clarita community and the great impact he had on its youth through the church.
Bob Bloom is survived by his wife Frances, sons Jerry and Rick Bloom, and his daughter Candy Veluzat.
A viewing will be held Friday from 4 p.m. to 8 p.m. at Eternal Valley Memorial Park. Services will be held Saturday at 11 a.m. at Village Church.
---