Santa Clarita History Buffs on Facebook: New Research Daily.
By Alan Pollack, M.D.
Heritage Junction Dispatch, July-August 2014.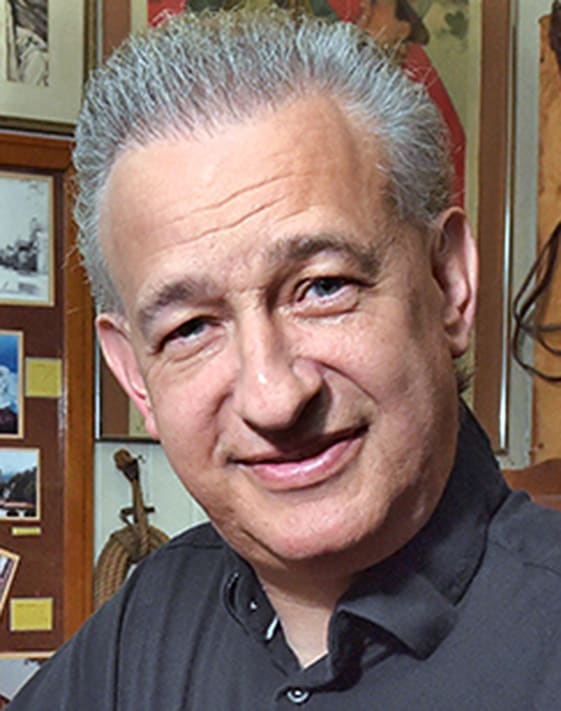 If you have not checked out and joined the "Santa Clarita History Buffs" group on Facebook, you are missing out on some cutting-edge historical research on the Santa Clarita Valley, and the exciting interchange between many SCV historians and the 1,200-plus members of the group.
Thanks to Leon Worden and intrepid researchers such as Lauren Parker, Tricia Lemon Putnam, Stan Walker, Ron Kraus, Jason Brice, Don Ray, Ann Stansell, Bob Buechner, Sarah Brewer Thompson and more, we are learning a great deal of never-before-known information about our local history, correcting many "facts" that really weren't, and discovering a lot of new photos and documents from our past.
The following is a random sampling of some of the new knowledge we have shared on Santa Clarita History Buffs.
In September 1875, the ranch known as Lyons Station was for sale. Perhaps the Lyon brothers had figured out that the coming of the Southern Pacific Railroad would wipe out their business, since the tracks would bypass their station. For sale were 381 acres, 200 of which were deemed suitable for growing orange, lemon, lime and other tropical fruits. The advertisement boasted of numerous flowing streams able to irrigate 1,000 acres; two houses, one containing nine rooms, all furnished; one barn and stable with storage facilities for 800 tons of hay; and 6,000 cords of the best firewood. They must have been fairly desperate to sell, as they offered a bargain if applied for before the first day of October 1875.
The St. Francis Dam flood in 1928 wiped three entire school districts out of existence. First was the Bee School District, located near Powerhouse No. 2, about 1.5 miles below the dam site. Thirteen of the 15 students of the district perished along with all of their parents. Only one student was left in the San Francisquito School district, about 30 miles from the dam site. Their only teacher, along with 12 students and two school trustees, were lost in the flood. The Saugus School District lost 10 of its 18 pupils.

Click for more.
One of the heroes of the dam disaster turned out to be a dog. Don, a dog belonging to Chick Chivvis of Pasadena, received a gold medal from the Pasadena Post for saving the lives of Mrs. Chivvis and her two children during the flood.
Tony Harnischfeger, the St. Francis damkeeper and one of the first to die in the disaster, was not the first one in his family to meet with tragedy. His father, Anton Harnischfeger, an L.A. Deputy Constable in Garvanza, was killed in March 1889 when he was shot in the head just above his eye with a revolver in the hands of B.F. Sprague. Sprague was arrested for murder.
Cowboy movie star Hoot Gibson was broke as of September 1933. Gibson pleaded poverty before a court commissioner when he was summoned for examination as to his assets and his ability to pay a $2,500 judgment obtained on a promissory note in December 1928. Gibson stated that he owned a one-third interest in Hoot Gibson Inc., which owned the Hoot Gibson Rodeo Arena (later the Saugus Speedway). The arena had debts of $60,000, some of which were past due. Gibson had not worked in a movie for several months; he was behind on his automobile payments; and an airplane he had recently sold cracked up in Mexico before it was paid for.
Was Gibson a spendthrift, a poor investor, or did they not pay actors well in the 1930s? At any rate, Gibson sold out the rodeo arena to Paul Hill in 1934.
In fact, September 1933 was an especially bad month for Mr. Gibson. That same month, screen actress Sally Eilers and motion picture director Harry Joe Brown were married in Yuma, Ariz. The previous month, Eilers had been granted a Mexican divorce from Gibson in Chihuahua, Mexico. The two had been married at Gibson's rodeo arena in 1930. They separated and reconciled several times before the divorce was granted. Those Hollywood-style marriages never happen today, now do they?

Click for more.
John C. Haskell, pioneer, wealthy ranch owner and namesake of Haskell Canyon, dropped dead on a restaurant stool on Main Street in Los Angeles in July 1909 while waiting for lunch to be served. The cause of his death was a pulmonary hemorrhage.
Castaic lawman and gunslinger William Wert Jenkins did not die of gunshot wounds sustained in the long-running range war with William Chormicle over land claims in Castaic. In reality, he perished quietly at age 81 on October 19, 1916, from a cerebral embolism. Chormicle also died of natural causes when he succumbed to chronic kidney disease on March 25, 1919. The two primary participants in the bloody range war ironically survived the bullet fest in Castaic. Chormicle was buried at Forest Lawn Cemetery in Glendale.
The Jenkins-Chormicle land feud, which had been fought on the range and in the courts since 1887, was supposedly settled in October 1904, at least in court, when Chormicle was awarded 1,600 acres of Castaic land previously claimed by Jenkins. Attorney J.L. Murphy was quoted in the Los Angeles Times: "The case has cost far more than the land is worth, but it was a fight for principle with the settlers that could not be given up when once undertaken." Chormicle's troubles did not end, however, with the settlement. In Septmber 1910, he was sued for slander by 8-year-old Castaic schoolgirl Mary Cook. She asked for damages of $25,000.
George Campton, Newhall's postmaster and first general store owner, was awakened in his house and store at 1 a.m. on March 4, 1882, by an explosion that resulted in the whole building burning down. Campton and family barely escaped with their lives as the building was reduced to ashes, minutes after they got out. The fire was thought to be the work of an incendiary in the rear of the store which soon reached a storage of gunpowder. There was no water around, and nothing could be done to save the property. The $10,000 building, only $4,000 of which was insured, was deemed a total loss.
The majestic Southern Hotel, built by Henry Mayo Newhall, burned down in October 1888. According to hotel clerk John Matter, the fire was caused by a defective flue when the hotel's dining-room fireplace was lit for the first time that year. The hotel was being run at the time by Newhall family member J.O. Newhall. It was never rebuilt, but was replaced later by what is known as the second Southern Hotel. Two months earlier, the Southern Pacific depot at Lang Station in Soledad Canyon also burned to the ground. It was a bad year for historic structures in the SCV.
These are but a few of the historical tidbits to be found on Santa Clarita History Buffs. Check it out the next time you are on Facebook.
Alan Pollack, M.D., is president of the Santa Clarita Valley Historical Society and founder of the Santa Clarita History Buffs group on Facebook.