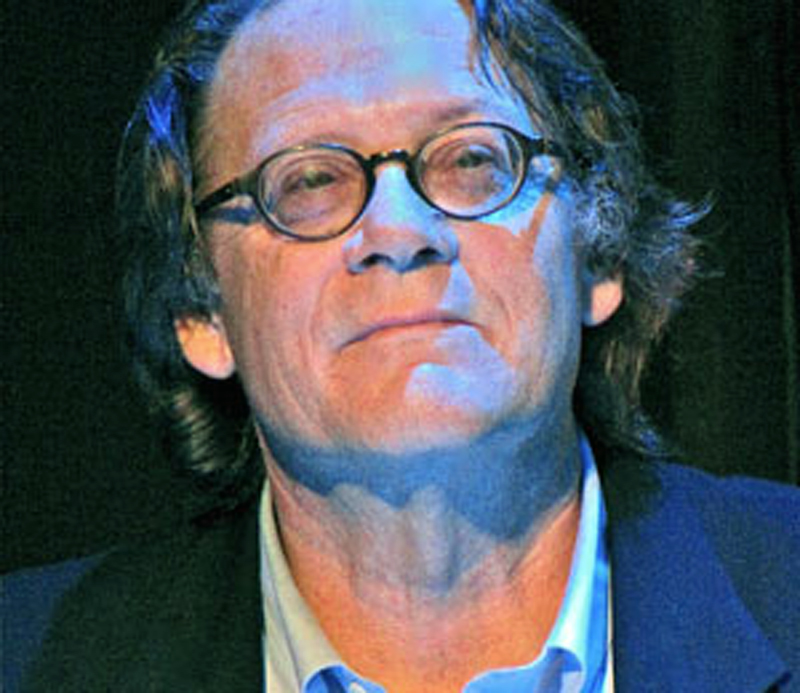 Chalk up another star on the wall for Hart High. 1968 graduate John Hobbs is being inducted into the Country Music Hall of Fame and he gives lots of the credit to his old band teacher.
"Hometown boy makes good," he proclaimed, laughing. "It feels great, it really is an honor, it's humbling, you know. Out of so many great musicians I've worked with, to be singled out, it's really an honor."
During his induction ceremony on Saturday, Hobbs will perform and the highlights of his career will play in the background.
"They're going to show pictures from the yearbook and the whole nine yards," he said. "And I'm gonna talk about Bob Downs. I'm going to say I idolized him and wanted to be just like him. That's why I went to college, with the full intention of being a high school band director, that's what I wanted to do, but I kind of got Shanghaied along the way."
Hobbs is being inducted as one of the musicians in the Nashville Cats series, which Hall of Fame host Bill Lloyd explained on the website as "about the musicians behind the singers, the sidemen to the stars who didn't always get the spotlight."
Four musicians are inducted in the Nashville Cats series every year. Previous inductees have included Lloyd Green, Charlie McCoy, Gordon Stoker and Ray Walker of the Jordanaires and Ray Stevens.
Hobbs left Newhall for Nashville several years ago, working his way through the music world before landing a long-time gig as keyboarder and band director for country star Vince Gill.
His credits include sessions with country greats George Jones, Merle Haggard, and Reba McEntire and with pop stars Lionel Richie, Tom Jones, and Olivia Newton-John, among many others. Hobbs can be heard on numerous hits including George Strait's "Does Fort Worth Ever Cross Your Mind," Kenny Chesney's "When the Sun Goes Down," and Vince Gill's "Next Big Thing." He won a 2007 Grammy Award for coproducing Gill's four-CD set, These Days; and he coproduced Gill's latest, Guitar Slinger.
"Vince was really pleased," Hobbs said, adding that he often works with Gill and Keith Urban to put on fundraisers for the Country Music Hall of Fame Museum, a nonprofit in Nashville.
"He and Keith do a fundraiser at our local hockey arena and they get all the stars of today and yesteryear for a concert. Vince has been very involved in helping them stay in the pink."
The day before the award ceremony, Hobbs was reflective and said the award was much more than just a plaque on the wall.
"What's the most amazing thing to me is that they film it in-house and it becomes part of the Country Music Hall of Fame archives," he said. "I see myself as a blue collar guy, I'm out there working in the trenches, and to be a part of that on that level, it's just really cool, it's a neat thing. It's very humbling."
Talking about the glory years at Hart, Hobbs said that his high school experience gave him some real-life solid skills.
"Looking back on it, our whole arts department at Hart was an amazing thing, between drama and the music program, it was an amazing music education for me. When I went to college and got into my harmony classes, I knew all of the material from working with Bob and doing arrangements for the band."
He said that he's seen the results of cutbacks in arts program funding in the schools and tries to help wherever he can.
"Vince's wife, Amy Grant, one of her big areas of interest is raising money for high school band instruments," he said. "I've helped her with that along the way. It feels worthwhile to give back like that. I feel I was lucky enough to get a lot of really good on-the-job training when I was first starting out in the music business, but I had a really great education."