Gary McLarty testifies in Robert Blake's criminal trial in 2005.
Two veteran Hollywood stuntmen who worked in the Santa Clarita Valley — including the stunt coordinator who was in the helicopter that decapitated Vic Morrow and two child actors during the 1982 filming of "The Twilight Zone Movie" in Valencia — were killed in a car crash Saturday afternoon, Oct. 11, 2014, in Sacramento County.
Gary McLarty, 73, and Robert "Bob" Orrison, 86, were attempting to make a U-turn at a rural intersection when their blue Chevrolet truck was struck by a Jeep Cherokee at 1:30 p.m., according to a statement from the Rancho Cordova Police Department. McLarty and Orrison were pronounced dead at the scene, and the occupants of the Jeep were transported to a local hospital.
Both McLarty and Orrison have strong ties to the Santa Clarita Valley. Orrison drove in 144 episodes of "The Dukes of Hazzard," which filmed in Placerita Canyon and at the Warner Bros. Ranch in Lyon Canyon from 1979-1985; and he performed stunts in approximately 70 episodes of "The A-Team" from 1983-1986, which also filmed around the SCV.
Among Orrison's film credits are "Action Jackson," "Rambo III," "Die Hard 2," "Speed," "Stargate" and most recently the TV movie "Detective" in 2005.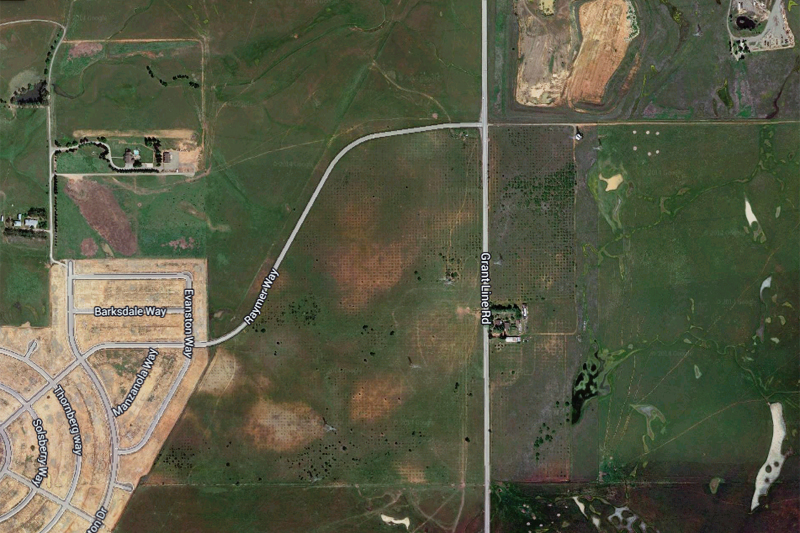 Saturday's fatal collision occurred on Grant Line Road at Raymer Way.
McLarty's working career stretches from 1967 to 2004 and includes "The Blues Brothers," "Jurassic Park" and "Beverly Hills Cop."
But McLarty's legacy includes one of the biggest on-set tragedies in Hollywood history, which played itself out in the Santa Clarita Valley.
On July 23, 1982, at approximately 2:20 a.m., McLarty was firing a special-effects machine gun from inside the helicopter flown by Dorcey Wingo when something went horribly wrong.
One minute, the olive-drab UH-1B Huey helicopter was hovering over The Newhall Land and Farming Co.'s Indian Dunes motocross track just west of Interstate 5 and State Route 126 for a Vietnam War scene. The next minute, the chopper was on the ground and veteran actor Vic Morrow, 53, and the two Vietnamese immigrant children he was cradling in the water — Myca Dinh Le, 7, and Renee Chen, 6 — were dead.
McLarty was the stunt coordinator on the film, but he was exonerated of wrongdoing. A 1984 NTSB report blamed the crash on the failure of Wingo and director John Landis to communicate about the proximity of the aircraft to the special-effects explosions. Prosecutors went after Landis, Wingo and two others.
When the trial for manslaughter and child endangerment finally started four years later in September 1986 before Judge Roger Boren — himself an SCV resident — McLarty turned out to be a star witness for the prosecution, albeit a hostile one.
McLarty's testimony called Landis' actions into question.
"As good as I can recall," McLarty testified November 1986, referring to the explosions, "I believe I said to John (Landis) it was awful big and a lot of heat, and I thought it should be cut down somewhat, and he said it would be."
Why McLarty got into the helicopter just hours later if he thought it unsafe isn't clear. According to The Associated Press, during an 11:30 p.m. take, McLarty was tossed around in the helicopter and Wingo was burned by explosions.
"The first explosion went off and I saw it mushroom toward the helicopter and I dove to the other side of the helicopter to get out of the way," McLarty testified about the 11:30 p.m. take. He said he approached Landis and asked him to modify the explosions. He said Landis agreed to do so.
In the end, all defendants were acquitted.
But it wasn't McLarty's last brush with the high-profile criminal defense attorney Harland Braun, who had represented Landis.
In 2005, actor Robert Blake was on trial for the murder of his wife, Bonnie Lee Bakley.
McLarty claimed that Blake hired him in 2001 to kill her. Another stuntman made a similar accusation.
During that trial, it came out that McLarty had fatally shot a roommate, who was an ex-con, in self-defense in 1991; and that he had a two-decade-long cocaine habit, according to The Los Angeles Times.
"Under the drug's influence, he conceded, he once believed that police were tunneling under his home, that he could detect what others were thinking and that he was being observed by satellites in space," The Times reported. In 2004 he suffered a mental breakdown and was admitted to Glendale Adventist Medical Center for 17 days.
Under cross-examination, McLarty admitted that "Blake never specifically asked him to kill Bonny Lee Bakley," according to The Times.
Ultimately, with a different attorney (Braun quit Blake when he gave a jailhouse interview against Braun's advice), Blake was acquitted of murder and of one of the two counts of solicitation. The jury deadlocked on the charge of hiring McLarty (11-1 in favor of acquittal), and the charge was dropped.
Later that year in civil court, a jury found Blake liable for the wrongful death of his wife.