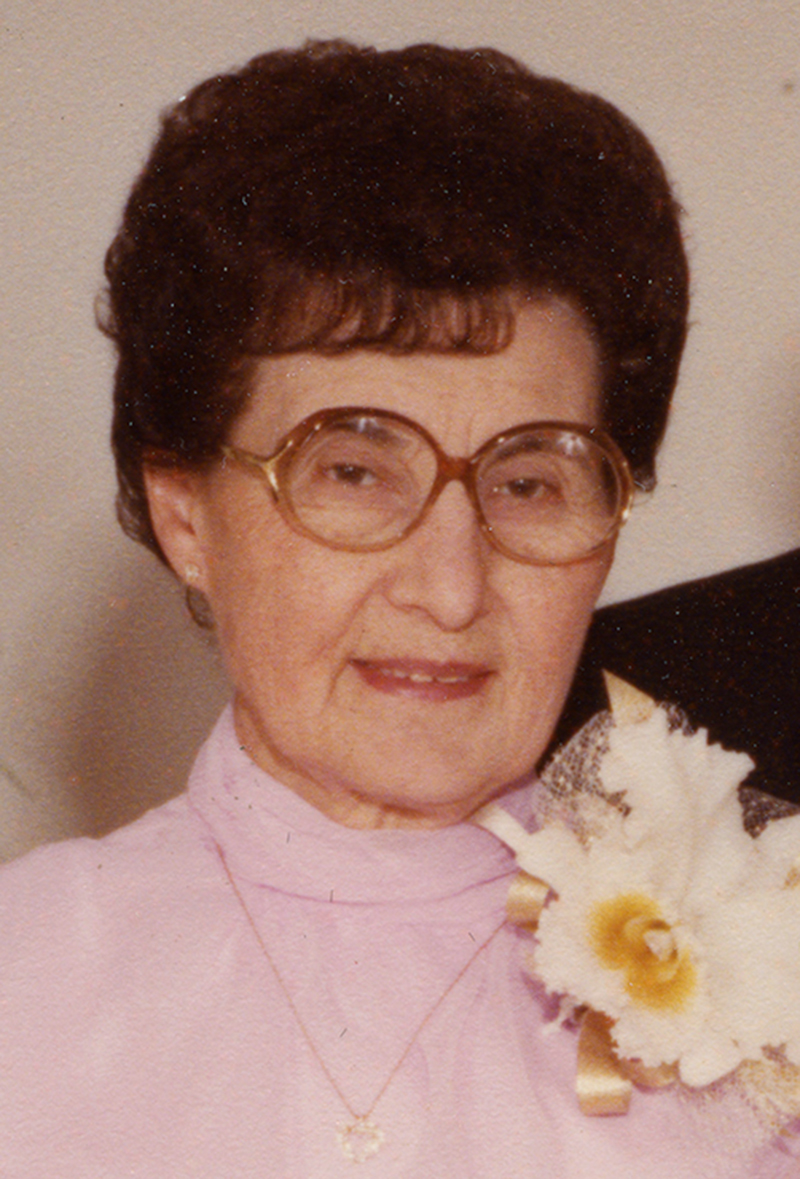 Alvina Gottardi Guadagno, possibly the longest living survivor of the St. Francis Dam disaster of 1928, passed away in Camarillo at the age of 90.
Alvina was born one of six children to Joseph Gottardi and Frances Abalos in Piru, where she grew up on the Newhall Ranch and attended elementary school. Alvina was 15 years of age when on March 13, 1928, the St. Francis Dam disaster occurred, claiming the lives of approximately 400 people.
Alvina later married Victor Guadagno, and they moved to Los Angeles, and later she and her family settled in the Santa Paula area. She worked as a "Rosie the riveter" during World War II and then served as office manager for more than 30 years at such places as the Santa Paula Chronicle and Sears Roebuck & Co. and retired from Desmond's in Ventura after 13 years.
Alvina was a devoted Christian who was baptized and served as a dedicated member of St. Sebastian Parish in Santa Paula for more than 75 years. She was active in Young Ladies Institute as a charter member since 1949, serving as chairperson of Holy Innocence Project and treasurer, district deputy and president five times. Alvina was also a charter member of the Italian Catholic Federation for more than 30 years. She had a great love for her family as a full-time wife, mother, grandmother and great-grandmother.
Alvina is survived by her daughter Fran (Fred) Clausen of Camarillo; son Ron (June) Guadagno of Santa Barbara; grandchildren Frankie (Kandi) Miranda of Placerville, Vickie (Brian) McCormick of Petaluma, Ron Guadagno Jr. of Santa Barbara, Robin (Kenny) Boss of Fresno, Rick (Holly) Miranda of Cody, Wyo., Michele Miranda of Long Beach, Roxanne (Al) Gregson of Santa Barbara; and 15 grandchildren.
Alvina was preceded in death by her husband, Victor, in 1999, after 65 years of marriage.
A time of visitation and viewing will be from noon until 5 p.m. Sunday, Aug. 10, at Pierce Bros. Griffin Memorial Chapel in Camarillo. A vigil rite service will be held at 7:30 p.m. Sunday, Aug. 10, at St. Mary Magdalen Church at the corner of Crestview Avenue and Las Posas Road in Camarillo.
Funeral Mass will be celebrated at 10 a.m. Monday, Aug. 11, at St. Mary Magdalen Church. Burial will follow at Ivy Lawn Memorial Park in Ventura.