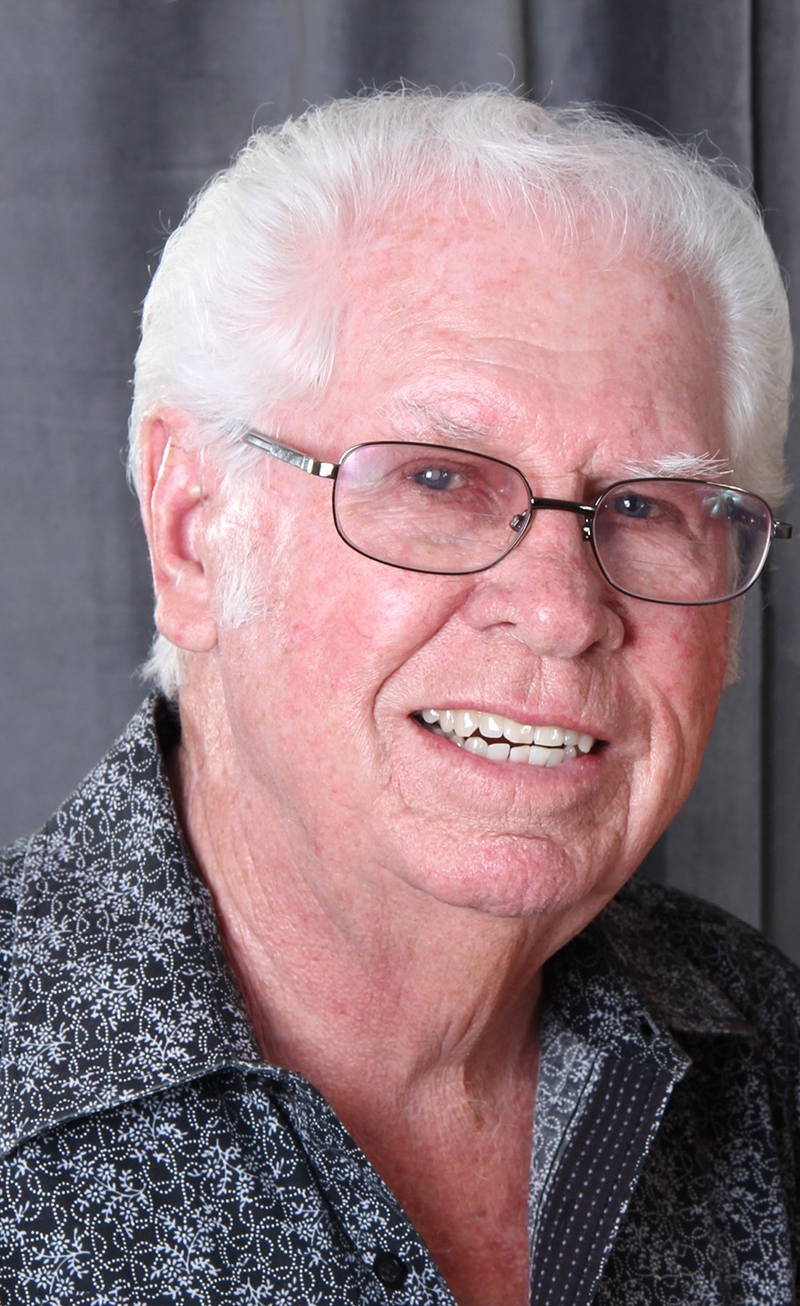 Visitation
Friday, September 21, 2018
Funeral
Friday, September 21, 2018
Committal
Friday, September 21, 2018
Eternal Valley Memorial Park Mortuary
23287 N. Sierra Highway
Newhall, California 91321
Clarence "Dan" Bledsoe, of Canyon Country, CA, born on October 4, 1934, in Lillie, Texas, to the late Jessie Pearl Wilson and the late Hugh Lawson Bledsoe, passed away from a head injury at the age of 83 on Sunday evening, September 9, 2018 at Ronald Reagan UCLA Medical Center in the presence of his family.
Dan was the loving husband of Carole Lorraine Bledsoe. Dan is survived by his daughters, Stacy Ann Angel and Kelly Jo Bledsoe; stepsons, Dan Tuttle, David Tuttle, and Michael Tuttle; and grandchildren, Bryce Wayne Angel, Jennifer Renee Angel, Dan Michael Williams, Brent Tuttle, Dallin Tuttle, Jason Tuttle, Brandon Tuttle, Richard Tuttle, Grace Tuttle and Arin Ilejay.
Dan attended and played football at Olton High School and during that time bought a cow for show from Bill Odum which turned out to be a grand champion. He attended several years of college in Lubbock, Texas. From 1955 to 1956 he relocated with his parents and spent some time in Canada and Alaska before joining the Army and relocating to California. Dan served in the Army and the Army reserves from 1957 to 1963 serving at the Nike base in Santa Clarita, CA. It was during this time that he met and married his first wife, the late Betty Jean Hunter. They had two daughters, Stacy Ann and Kelly Jo. In 1988 Dan married Carole Lorraine Richey and gained 3 step sons; Dan, David and Michael out of the deal.
Dan spent most of his life enjoying his work in the automotive industry owning a Texaco and Shell gas station, Valley Towing, and working as a mechanic for Veluzat Motion Picture Rentals where he worked on cars for "The Dukes of Hazzard" TV show. He spent the last 24 years in tire sales at Daniel's Tires retiring in late 2017. He was also a member of the Lions Club. Dan was a straight shooter, reliable and tender hearted with those he loved. But most would know him as a character that could always make you laugh.
Friends and family members may attend the viewing, 10:00 AM to 11:00 AM and funeral service, 11:00 AM to 12:30 PM, on Friday, September 21, at Eternal Valley Memorial Park & Mortuary, 23287 North Sierra Hwy, Newhall, California, 91321.
Further reading: Solemint Junction: A Happening Place to Be.