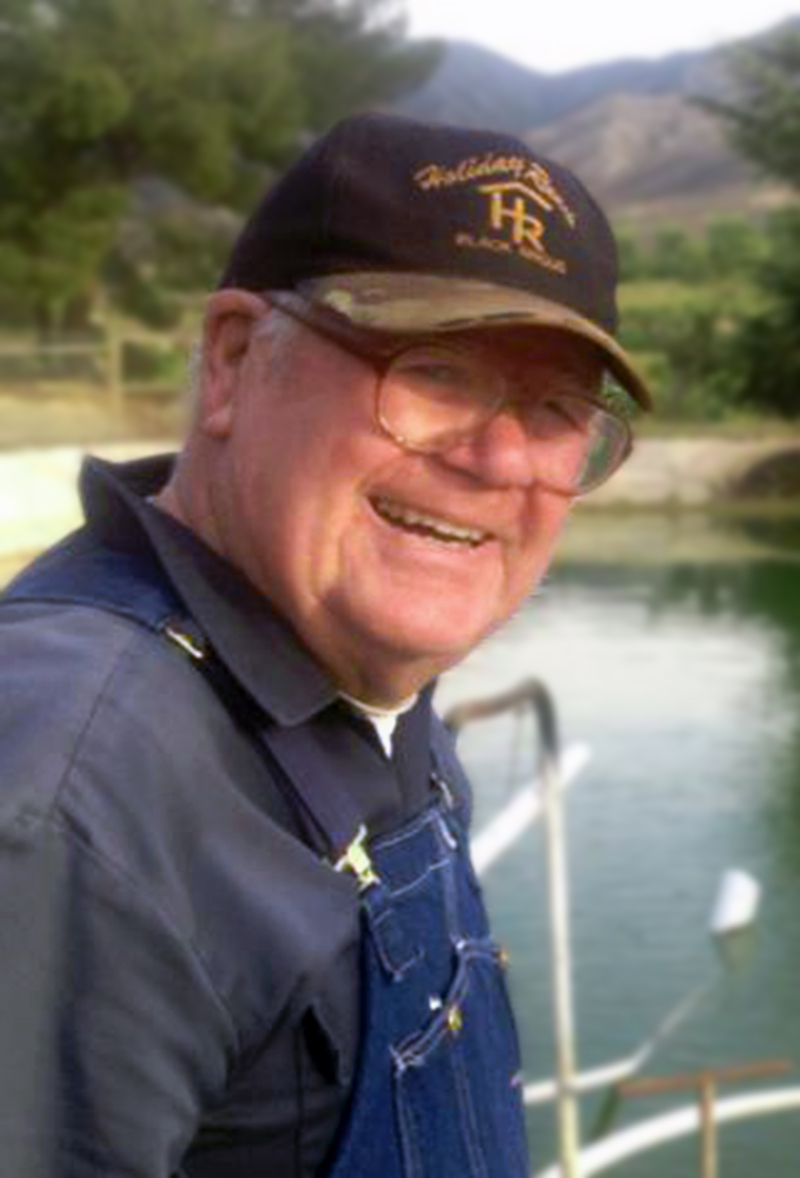 John A. Brevidoro died Thursday, November 15, at his home in La Crescenta, California, surrounded by family and loved ones. He was 88. John was born in Los Angeles to his cherished parents Ida and Chris Brevidoro. He spent his childhood with his beloved brother Robert. He attended John Marshall High School in Los Angeles and later joined the U.S. Navy.
After being honorably discharged from the Navy, John married Shirley Fleming and moved to Acton, California, where they raised their son Steve. John attended UCLA, graduated from UCLA Law School, and began practicing law with Ives, Kirwan & Dibble in Los Angeles, where he became a partner. He later married Mary Ann Stockton and raised their daughter Angela in La Crescenta.
While practicing law, John spent every spring harvesting lilacs at the family owned Colombo Lilac Farm in Acton. A dedicated farmer, he toiled on its 100 acres outfitted in his customary overalls. After retiring from Ives, Kirwan & Dibble, John devoted himself to mastering the art of lilac farming. An avid tennis player, he could be found on the court playing doubles whenever possible. John was charming and gentle. He was beloved by everyone he met for his boundless kindness and generosity.
John was preceded in death by his parents, his brother Robert, his nephew Chris, and his cousin Sonny. He is survived by wives Shirley and Mary Ann and longtime partner Valerie Kavlick; son Steve and daughter Angela; niece Cathy; and two grandchildren, Marjorie and Claire.
Webmaster's note: In 2003, John A. Brevidoro and his brother Robert Brevidoro donated 1.5 acres of land on Crown Valley Road to the County of Los Angeles for the Acton-Agua Dulce Christopher Colombo Brevidoro Library, which opened September 29, 2010.
---