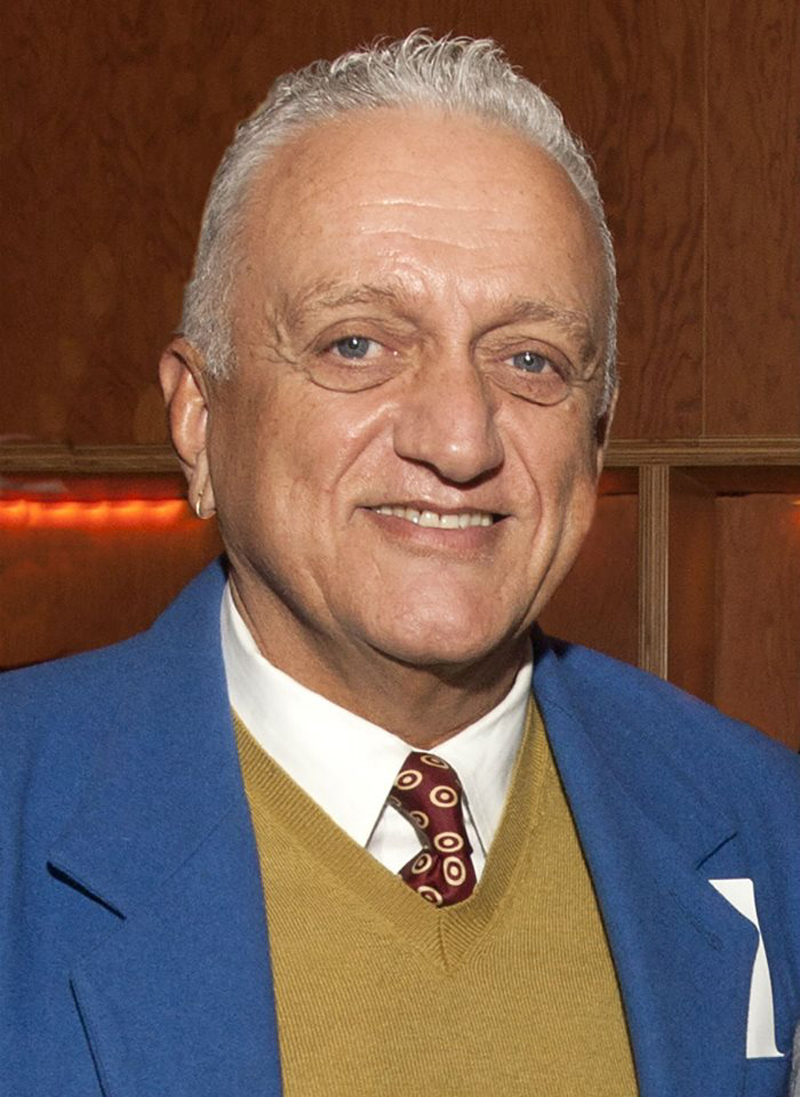 [CalArts] — CalArts was saddened to learn that Leo Hobaica Jr., 68, former assistant dean of CalArts School of Film/Video and longtime faculty member, passed away in Utica, NY, on Dec. 30 after a long illness.
Hobaica began teaching in CalArts' Character Animation Program in 1996, focusing on the Color and Design course required for all first-year animation students. Hobaica quickly became a mentor to many animators and a champion for all students. He also worked with the burgeoning artists of CalArts' CAP program, most recently serving as the site director at InnerCity Arts and at Sony Pictures Media Arts Program. In 2005, he was named Assistant Dean of the School of Film/Video.
Each fall semester, Leo was especially known around CalArts for two things: His annual welcome lecture-performance during new student orientation and art in silhouettes from his first-year students.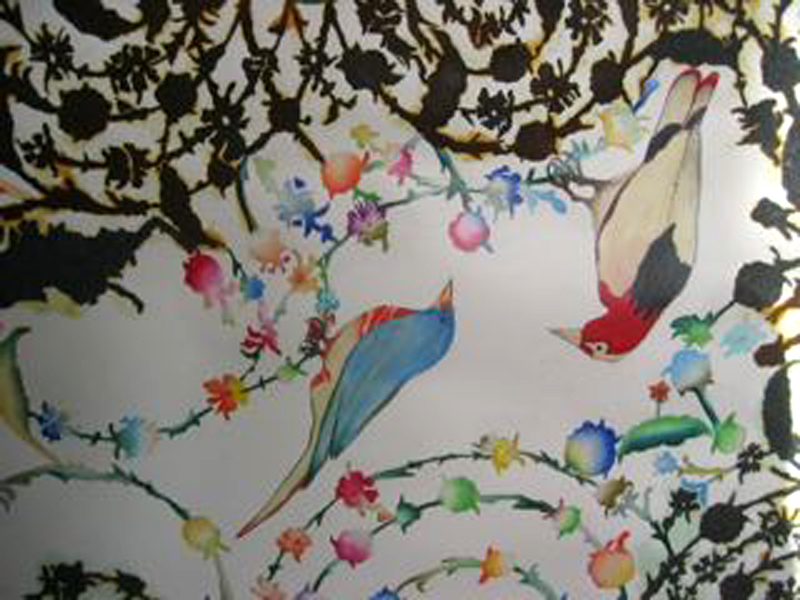 Work by Leo Hobaica.
"Leo's life was complete at CalArts. He loved being able to feel the effects of his efforts, experience and the ability to push creativity," his brother Robert Hobaica wrote in an email. "He loved watching it flourish in the students and prided himself on being what has been referred to as the 'Mother Hen.' He was fortunate to have worked in a place that allows so much support of creative energy. The world will be less interesting because he is gone."
In addition to his teaching, Hobaica was also a practicing artist, often working in mixed-media formats, fabricating sculptural objects and creating temporary site-specific installations. He completed his BA degree in Literature, Philosophy and Religion from La Moyne College, and received an MFA degree in Fibers/Mixed-media Sculpture/Installation from Lone Mt. College, San Francisco, through Fiberworks, Berkeley, CA.
A proponent of interdisciplinary work, Leo often collaborated with faculty from other departments and worked on several international collaborative projects. Leo received numerous awards and grants throughout his career, including a Fulbright Scholars' Grant in 2005 and a visiting professorship at Istanbul Kultur University in Turkey in 2006. Other honors included artist-in-residencies in France (2003, 1997), a public art commission for the city of Oakland, Calif. (1994-95), a Scaggs Foundation Grant (1987) and a California State Visiting Artists' Grant (1986).
Maija Burnett, director of Character Animation program, said that a memorial is being planned, with details forthcoming. Of her colleague, Burnett said, "Leo was a free thinker, an innovative artist, someone who was unafraid to challenge the status quo. He was brave, kind, bold, generous, and fiercely intelligent. Leo was a mentor to so many students, both at CalArts and CAP; he was a wonderful and cherished colleague. There are no words for how much he will be missed."
---
Obituary
Mr. Leo F. Hobaica, Jr. age 68, of Los Angeles and Soreze, France and most recently of Utica, passed away on Tuesday December 30, 2014, at St. Lukes Hospital Center, with his beloved family by his side.
Leo earned his bachelors degree in Literature, Philosophy and Religion at Le Moyne College and received an MFA degree in Fibers/Mixed-Media Sculpture/Installation from Lone Mt. College, San Francisco, through Fiberworks, in Berkeley, CA. With prior teaching positions at Syracuse University, University of Hawaii, San Francisco State, Earlham College and Grant Mac Ewen (Canada), the Character Animation Program at California Institute of the Arts hired him in 1996. In 2005, he became the Assistant Dean of the School of Film & Video. Throughout Leo's career, he received many accolades and numerous awards, including a Fulbright Scholars' Grant, and spent a semester in Istanbul, Turkey, as a visiting professor.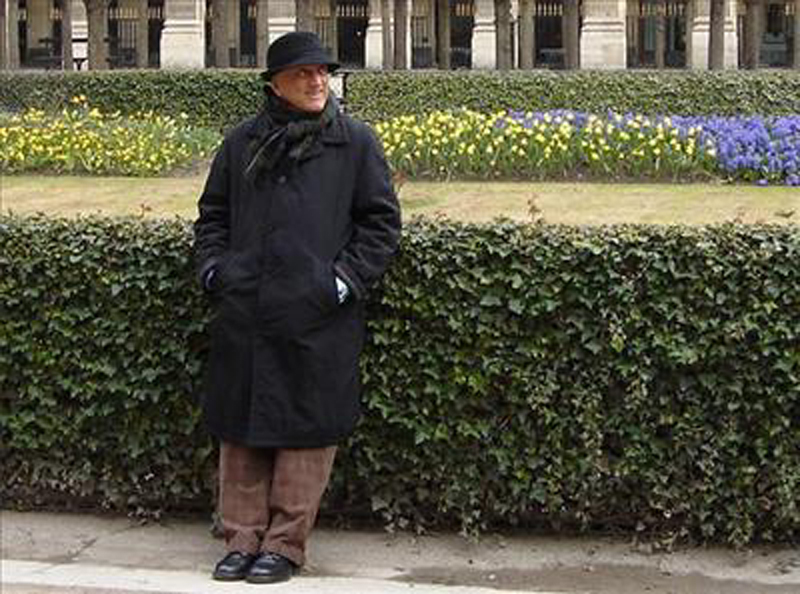 Leo Hobaica in Paris, 2008.
Leo was an interesting and immensely creative soul. His dedication to everything he did was incessant from the Peace Movement of the 1960's to the San Francisco Gay Liberation Movement to modern day causes. He was a truly innovative and creative artist, who lived life to the fullest, as well as a compassionate and caring mentor. His importance as a mentor to his students is equally rivaled by his kindness as a human being. Leo supported being different and was the kind of teacher/mentor who gave students the confidence to take risks in art making.
Leo is survived by his brothers, Richard (Jennifer) Hobaica of Tarzana, CA, and Robert (Cynthia) Hobaica of Marcy; and his sisters, Frances Desiato of Utica and Therese Laffey of Indian Hill, NC. He was preceded in death by his mother and father, Isabelle and Leo F. Hobaica, Sr., of Utica. Leo also leaves his Aunt Florence Hobaica of Springfield, MA, and his Uncle Joseph Saraceno of Los Angeles, CA, as well as many nieces, nephews and cousins who will truly miss him.
We would like to thank and share our gratitude to Larry Desiato and Patty Femia for their love, help, kindness and patience during Leo's illness. We would also like to thank Leo's lifelong friends from Syracuse, Deborah Rose, Tom & Maureen Walsh, Bob & Katie Doucette and Howard Wolhandler, for their never ending affection, love and dedication. We would like to acknowledge his dear friends, Masha, Ruah, May, Ralph, Patrice, his CalArts family and his friends around the world, too many to mention. Lastly, we would like to thank the entire staff of Hematology/Oncology Associates of CNY for the amazing compassion and care that they gave Leo during his illness. The family will be eternally grateful to all those that touched his life.
Leo's family will celebrate his life and funeral Mass on Saturday, January 3, 2015, at 12:00 Noon at Mt. Carmel/Blessed Sacrament Church. The family will greet visitors at the conclusion of mass in church.
Funeral arrangements are by The Scala & Roefaro Funeral Home, Inc., 1122 Culver Ave.