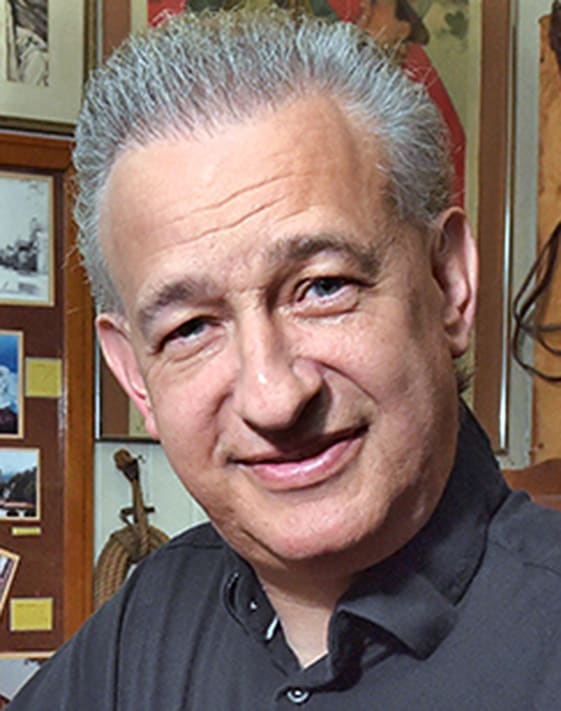 It's been about four years since my visit to Johnstown. As I sit here on United Flight 2046 from San Francisco to Washington, D.C., I'm feeling a burst of pride in what Dianne Erskine-Hellrigel and I have been able to accomplish in just two short years since we met on Facebook, where I was floating the idea of creating a National Memorial at the St. Francis Dam site in Saugus.
Yes, it started in Johnstown, Penn. There, on a side trip from a medical conference in Pittsburgh with a longtime doctor friend of mine, I visited the site of the South Fork Dam — 14 miles above Johnstown in the Allegheny Mountains of Western Pennsylvania. This dam broke in 1889, sending a furious and frightening wall of water hurtling down a steep canyon and smashing into the industrial town of 30,000 mostly Welsh and German immigrants. It created a watery purgatory as it took the lives of more than 2,000 people.
It would become known as the infamous Johnstown Flood, the worst dam disaster in American history. And rightly so, when Congress reviewed and considered the site of this catastrophe in 1964, they designated it a National Memorial. Today, on the site of the South Fork Dam, there sits a National Park Service visitor center — a shining tribute to the hundreds of souls lost in that epic 1889 maelstrom.
Why Not?
That's when it hit me. Why not do this for the St. Francis Dam site, which caused the deaths of more 400 people on that cold dark night of March 12-13, 1928? Why not? What were we waiting for?
In the eight decades since this dam failure, the casualties had been forgotten.
Not only were they victims of that inland tsunami, but also of the politics of Los Angeles of the late 1920s … a Los Angeles that was growing by leaps and bounds; a Los Angeles that couldn't afford to be embarrassed by this colossal faux pas by its hero, William Mulholland; a Los Angeles that took full responsibility for the disaster, made quick reparations to its victims, and then forgot.
Forgetting was the easy way out. Forgetting was the way to move forward as a major metropolis without the disaster hanging as an albatross around its neck.
So, over the next 88 years, everyone forgot about the St. Francis Dam disaster and its victims … everyone except for historians like Charles Outland and Frank Rock who took an interest in the disaster and keeping its memory alive.
The Dream and the Destiny
I had this idea, this dream, this notion that maybe we in the Santa Clarita Valley could right this wrong and launch a campaign to bring a National Memorial to the St. Francis.
Perhaps it was luck, perhaps destiny, that my call to action was answered by Dianne Erskine-Hellrigel. Dianne had the legislative expertise and connections that I lacked. She had been working for years on wilderness legislation, and in fact had successfully worked behind the scenes to get hundreds of thousands of acres in Southern California designated as wilderness. So, Dianne and I set out on this quest together.
Dianne had a good working relationship with U.S. Rep. Buck McKeon. She met with McKeon and piqued his interest in the idea of a National Memorial. She, along with me and her colleague Linda Castro, later traveled to Washington and met with McKeon's senior staff to pitch the idea.
The trip was a success. Just before his retirement from Congress, McKeon introduced the first bill to propose a St. Francis Dam Disaster National Memorial.
HR 5244
When McKeon's successor Steve Knight took office as our next congressman, Dianne developed a relationship with him and his staff and convinced them of the merits of our National Memorial proposal. Rep. Knight eventually introduced a similar bill to McKeon's, what has now become the Saint Francis Dam Disaster National Memorial Act, HR 5244.
And now I am here. My plane has landed in D.C., and I am going over my notes in a hotel room at the Hyatt Regency on Capitol Hill, as tomorrow I am scheduled to testify before the House Subcommittee on Federal Lands in favor of Knight's bill for the St. Francis.
The time has come to put our plan into action.
The Hearing
The next morning is a nice day for Washington. The humidity is only moderately irritating as opposed to the stagnating stickiness the last time I was here. After a 10-minute walk from the hotel, passing the Capitol building, I wade through a sea of tourists on my way to the Longworth building, home to Rep. Knight and the House Natural Resources Committee.
I enter the hearing chamber in room 1324, and in front of me is an imposing, semicircular bank of seats perched high above the witness area, set aside for the members of the Subcommittee on Federal Lands. At the apex of the semicircle sits Rep. Tom McClintock, R-Calif, chairman of the subcommittee. The first panel of speakers includes Knight. He gives a brief speech explaining our bill before the subcommittee.
And then it's my turn. I swig on some water to calm a dry mouth, much as Mulholland must have done when he brought water to a semi-arid Los Angeles. In front of me is a timer that starts counting down the five minutes I have to complete my speech. Then I launch into it, the passion of two years of hard work and political maneuvering coming out as I educate the subcommittee members about the disaster and seek their approval of our bill.
My speech ends just as the timer hits five minutes: "The over 400 people who perished in the St. Francis Dam disaster deserve to be remembered in this fashion." McClintock and the other subcommittee members ask some follow-up questions. They seem impressed with what I had to say.
Hey Mikey, they liked it.
Knight and his chief of staff Brandon thank me for a job well done. I walk out of the hearing room, thinking, Whoa. I just testified before Congress. What an amazing experience, one of those bucket list items we can only hope to accomplish.
As I walk out of the Longworth building and back into the daytime crowds of tourists, this time I'm not one of them. This time I came to Washington on a mission. It's a most satisfying walk back to the hotel.
But the battle for the St. Francis Dam Disaster National Memorial has only just begun.
If passed, HR 5244 will not provide government funding for a new National Memorial. It will be administered by the site's current owners, the USDA Forest Service. In order to raise funds for the construction of a visitor's center, museum and memorial wall to all of the victims, we will be starting a nonprofit group called the St. Francis Dam Disaster National Memorial Foundation. We will be raising funds from the community, private donors and the business sector.
Dianne and I can't do this alone. We will need the help of all of you to make this memorial into something everyone can be proud of, to honor the disaster victims. We urge everyone in the community to start thinking about what you can do to help with this noble cause, either through the donation of money to the foundation or by volunteering to help raise money from other individuals, organizations or businesses.
Together we can create a tremendous legacy to present to our nation and to pass on to our children and grandchildren.
The Testimony
Text of my speech before the House Subcommittee on Federal Lands, May 24, 2016:
Alan M. Pollack, M.D.
Santa Clarita Valley Historical Society, Santa Clarita, California, President
Santa Clarita Community Hiking Club, Board Director and Historian
Subcommittee on Federal Lands Legislative Hearing
May 24, 2016
Statement of Testimony
At three minutes before midnight on March 12, 1928, the majestic St. Francis Dam ruptured, sending a 140-foot wall of water down San Francisquito Canyon and into the Santa Clara River Valley. The water traveled some 54 miles, decimating everything in its path through the towns of Saugus, Castaic Junction, Piru, Fillmore, Bardsdale, Santa Paula and Saticoy, leaving in its wake massive destruction of property and the loss of some 431 lives including many women and children, before emptying into the Pacific Ocean.
The story of the St. Francis Dam is the story of Los Angeles itself — how the acquisition of water allowed a sleepy pueblo to grow into the major metropolitan city it is today. It is also the story of the tragic rise and fall of one of the most important historical figures in California history, William Mulholland. Mulholland had become a hero to the citizens of Los Angeles when he completed an engineering marvel, the Los Angeles Aqueduct, in 1913, which brought a badly needed water supply to a thirsty Los Angeles. Without Mulholland's feat, Los Angeles would not have been able to grow much larger than 100,000 people for lack of enough water.
After completing the aqueduct, Mulholland felt he had to do more to assure an adequate supply of water closer to the city. He therefore built a series of dams in Los Angeles, the last of which was the St. Francis Dam. Mulholland, a brilliant but self-educated man, was so trusted by his peers that he was allowed to make decisions on his own, without any oversight by outside experts, which resulted in tragic errors in the construction and location of the dam. The resultant dam failure is now considered to be the worst civil engineering disaster of 20th century America.
The aftermath of the catastrophe resulted in multiple government inquests which made recommendations for dam construction that to this day make the lives of millions of Americans much safer. Following the dam break, a coroner's jury in Los Angeles made national headlines stating: "The construction of a municipal dam should never be left to the sole judgment of one man, no matter how eminent."
The terrible disaster generated huge banner headlines in newspapers all across the country, yet today few people have even heard of this catastrophe. Because of the politics of those times, as the years and decades rolled on, this second-worst disaster in California history and one of the worst disasters in all of American history has mostly been forgotten, along with the hundreds of victims of the dam break.
A few years ago, I traveled to Pittsburgh, Penn., to attend a medical convention. During that trip I visited the site of another dam failure in Johnstown, Penn., which occurred in 1889. In that disaster, over 2,000 lives were lost in the Johnstown Flood. When I got back home, I did some further reading on the Johnstown event. I was struck by the many similarities between the disaster at Johnstown and the St. Francis. Both events were preceded by stories of intrigue and controversy. Both dams suffered from faulty construction. Both dam breaks resulted in epic floods resulting in massive devastation and loss of life.
But there was one major difference I saw in the two sites. The site of the Johnstown dam break is now designated a National Memorial, run by the National Park Service with rangers, a visitor center, museum, documentary film, and tours. At the St. Francis Dam site, after 88 years, there is sadly … nothing but the ruins.
It was on that trip that I became determined to honor and remember the victims of the St. Francis Dam disaster by establishing a National Memorial at the dam site, that would include a visitor center, museum, and a memorial wall with the names of all the victims.
This bill has the support of over 8,000 citizens, businesses and organizations in the Santa Clarita area. Our quest for the National Memorial has been featured in numerous newspaper articles, local radio and television stations, and most recently in Newsweek Magazine.
In order to assist the Forest Service in this endeavor, and to fulfill our dream of the St. Francis Dam Disaster National Memorial and Monument, we are establishing a nonprofit foundation with the mission of raising funds to help with the construction, maintenance and staffing of the Memorial. We will work hand-in-hand with the Forest Service to make this Memorial a reality.
We would like to thank this committee for your consideration of this important bill. The over 400 people who perished in the St. Francis Dam disaster deserve to be remembered in this fashion.
---
Alan Pollack, M.D., is president of the Santa Clarita Valley Historical Society.