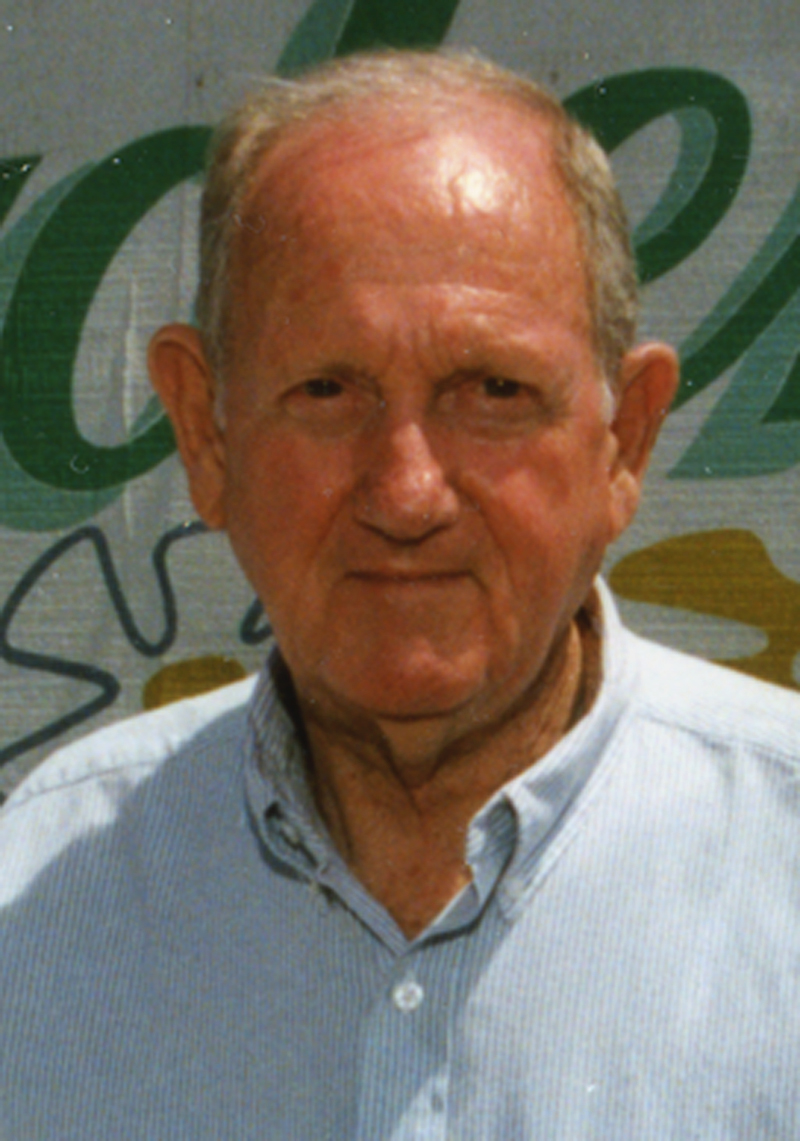 Don Guglielmino, the founder and owner of a half-dozen Newhall businesses, including Newhall Hardware, died at his Los Angeles home Friday due to complications of Parkinson's disease. He was 81.
The man who has been referred to as the "cornerstone" of Newhall businesses and a "wonderful and generous man" by those that knew him was credited with bringing services to the area at a time when Newhall contained little more than a bank, a supermarket and a blacksmith.
"He was one of those people that contributed to the business community in Santa Clarita," said Newhall Hardware Manager Diane Vradenburg, who has worked with Guglielmino for many years and referred to him affectionately as "Papa." "A lot of people got their start from him. Many of them are doing well because of him."
After attending Notre Dame University and Stanford and serving in the Army Air Corps during World War II, Guglielmino got his start in the Santa Clarita business community on August 16, 1947, after he opened Newhall Hardware on Railroad Avenue and Market Street.
The store is now the oldest existing hardware store in Santa Clarita, Vradenburg said.
Although he grew up in Glendale, it was when Guglielmino was on one of his frequent visits to his relatives' ranch in Santa Clarita that he received some valuable entrepreneurial advice from local real estate representative Ed Thatcher.
In an interview he gave The Signal for the hardware store's 50th anniversary celebration in 1997, Guglielmino said, "He told me 'You can't buy nuts or nails or anything here. It's a good place to open a hardware store.' At the time, I didn't know a two-penny nail from a piece of two-by-four."
Although the former Notre Dame football player had planned to become a coach, he spent three months working in a hardware store in Glendale to learn about the business while Newhall Hardware was being built.
His business has quadrupled in size since it opened. He once attributed the success of the store to a good inventory and personal service.
"In my opinion, the thing that keeps us alive is our store has a real good inventory," he said in 1997. "We've been here so long that people can come in here and be treated the way they want to be treated."
In addition to the hardware store, which Vradenburg referred to as his "baby," Guglielmino started Newhall Electric, Newhall Valencia Plumbing and Newhall Buildings, which he ran out of the back of Newhall Hardware, Vradenburg said. He also ran Wilcox and Wilcox Sewer and owned Newhall Flower and Gift, Californian Apartments and Newhall Lancaster Plumbing.
Although failing health in recent years caused Guglielmino to give up most of his business ventures, (he turned over ownership of Newhall Hardware to current owner Vic Feany in 1998), he remained the property owner of both Newhall Ice and Newhall Hardware until his death.
In addition to being a prominent entrepreneur, Guglielmino was hailed by those who knew him as charitable and community-oriented.
He served as the chair and president of Santa Clarita National Bank, was involved in Newhall revitalization efforts and contributed to the Santa Clarita Boys and Girls Club, the Santa Clarita Food Pantry, boy and girl scout organizations and local schools, Vradenburg said. In addition, she said, he gave people loans to start their businesses "with handshakes" rather than with loan documents.
"I always thought he was a great guy and friend and certainly a friend of Newhall and the city," said city councilwoman Jo Anne Darcy. "I'm sorry to see him go."
Guglielmino is survived by his wife, Flora; daughters, Susan and Diane; son, Michael; four grandchildren; several nieces and nephews; Scottish Terrier, Cosmo; and many friends.
Memorial services are pending.