Click image to enlarge | Download archival scan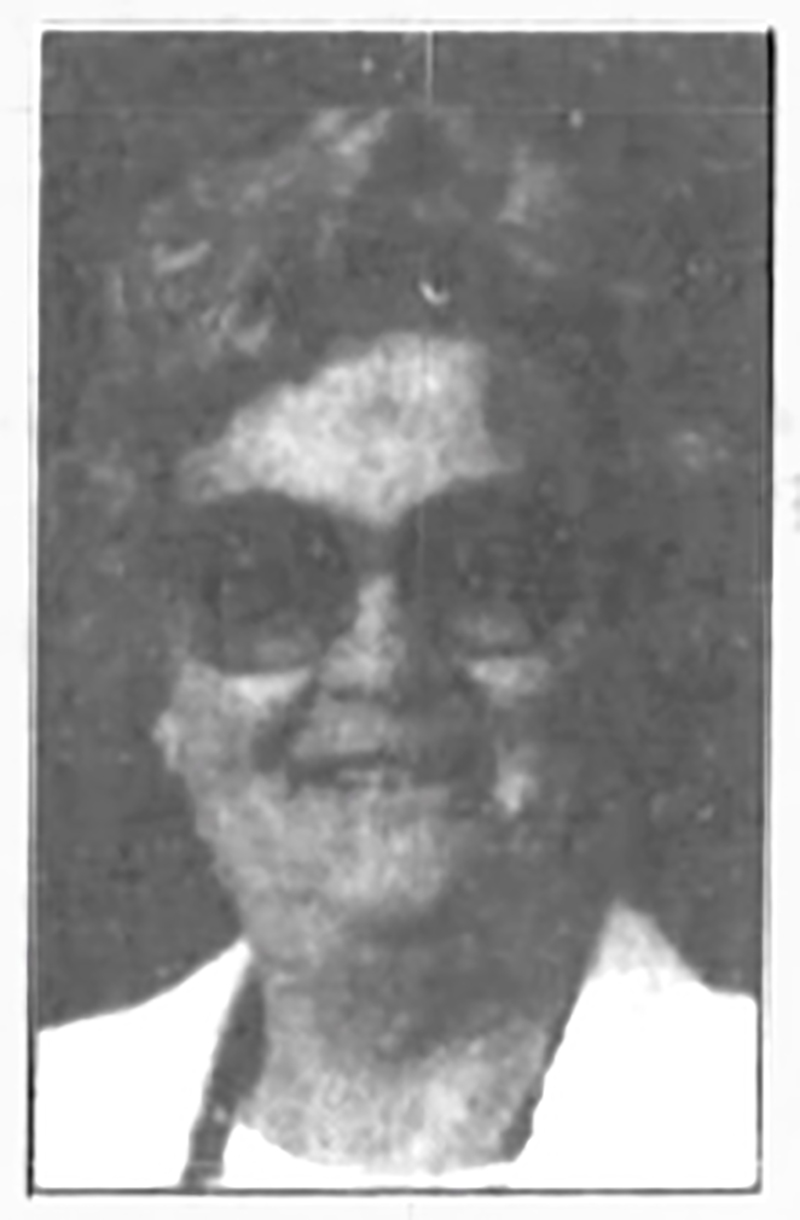 Note: Art Evans' first wife was also named Elizabeth/Betty.
Betty Evans, a past president of the Santa Clarita Valley Historical Society and widow of its founder, Canyon Country businessman Art Evans, died Tuesday [June 15, 1999] in Eureka at the age of 76 after a long illness.
Born in Reading, Pa., Evans moved to Lawndale in 1952 with husband Walter Dukeman. She is survived by two children, Karen Dukeman of Las Vegas and David Dukeman of Eureka.
In 1970, the couple divorced, and Betty married Art Evans and moved to the Santa Clarita Valley, where she is fondly remembered.
Signal columnist John Boston remembered Betty as the second wife of Art Evans, a competing newspaper publisher and editor from the 1960s.
Boston recalled the story of the first Mrs. Betty Evans, who was shot and wounded by Sirhan Sirhan the night be assassinated Robert F. Kennedy in Los Angeles.
"She gracefully and laughingly dealt with the confusion over the years," Boston said of the second Mrs. Betty Evans.
"Her husband was the subject of former Signal editor Scott Newhall's famous 'I'm Calling You Out, Art Evans' front-page editorial. Scott and Art had been feuding, and Scotty challenged him to a duel in the middle of San Fernando Road at high noon. The weapons? Words. Art never showed," Boston said.
Signal Escape editor Carol Rock said she met Evans after joining the historical society, adding that the only reason Evans took Boston's history class was to double-check the "Time Ranger's" factual accuracy.
"She had a wicked sense of humor," said Rock. "She encouraged people to learn about our valley and she traveled everywhere in that pickup camper with her dog, Penny. She always had a twinkle in her eye and I'm really going to miss her. It's like losing one of the family."
What Rock said she'd miss most was synergy she and Evans had while traveling.
Rock — who admittedly snores like a lumberjack — said the relationship gelled because Evans removed her hearing aid at night.
As a traveling partner, Laura Mehterian of Arizona knew Evans well. The two women drove across the country on a six-week, 7,500-mile adventure in a motor home without powering steering.
"We hit New Mexico and had a storm," Mehterian said. "Her dog was afraid of lightning and at 2:30 a.m., we woke up to the sound of the dog choking. It was hooked around some furniture beneath the bed and we had to detangle her. Two adult women couldn't get the dog out because there was no room in the motor home."
Eventually, Mehterian said they found the dog and had a good laugh about it.
There were, however, other events deemed laughable.
"She couldn't back the motor home up," Mehterian remembered. "I had to back up in the all the places for her. We got lost looking for our hotel address and made five U-turns through a McDonald's. When we found our hotel, we realized it was because each side of the street belonged to a different state and each side had totally different numbers."
Remembering Betty for her dedicated hours at the historical society, Anne Kaulbach said she was someone whose heart was always there.
"She started our rummage sale and single-handedly got things going. We were the Three Musketeers. I'd call Betty, Betty called Laura and it was always the three of us who were there."