Robert E. Callahan was an entertainer and novelist fascinated with the Old West. He was especially caught up in the romance of Old California as presented by Helen Hunt Jackson in her 1884 novel, "Ramona."
Callahan had originally planned an amusement park which was to be called Ramona Village. It did turn into the Mission Village Auto Court, which opened in 1926 at 5675 W. Washington Blvd. in Culver City. Housed on that property were the Ramona Chapel and a Little Red Schoolhouse.
Callahan's motor court was open at that address for parts of five decades. When the I-10 Santa Monica Freeway was planned, Callahan's motor court had to go, as it lay in the path of the proposed freeway. The Mission Village Motor Court closed in 1962. The Ramona Chapel and the Little Red Schoolhouse were moved north to the property at 13660 Sierra Hwy. This would be the birth of Callahan's Old West.
The Saugus attraction became a home to Western skits complete with shootouts and saloon brawls. Numerous men and a few women performed in those Old West recreations over several years. Some of the same performers worked as bit-part players and extras in Western movies and television shows such as "Gunsmoke."
I became involved in these weekend shows in 1970. I was introduced to the shows by a weekly regular, Bill Hill, who usually portrayed the town lawman. Stunt fighting was a learned technique. As Callahan would say, "It has to look real." Falls from the hillside water tower after being shot by the sheriff and his deputies had to look authentic, as well.
Several of the Callahan's Old West players including Hill, Ed Shelton, John L. Lang and I formed our own stunt group called The California Gunfighters. Others would also perform with this group, staging shows at elementary schools, city park venues and parades. Among those parades was the Fourth of July parade in Newhall.
We always found our way back most weekends to Callahan's Old West, bringing life to the history Mr. Callahan dearly loved.
Tom Shubert lives in Santa Maria.
---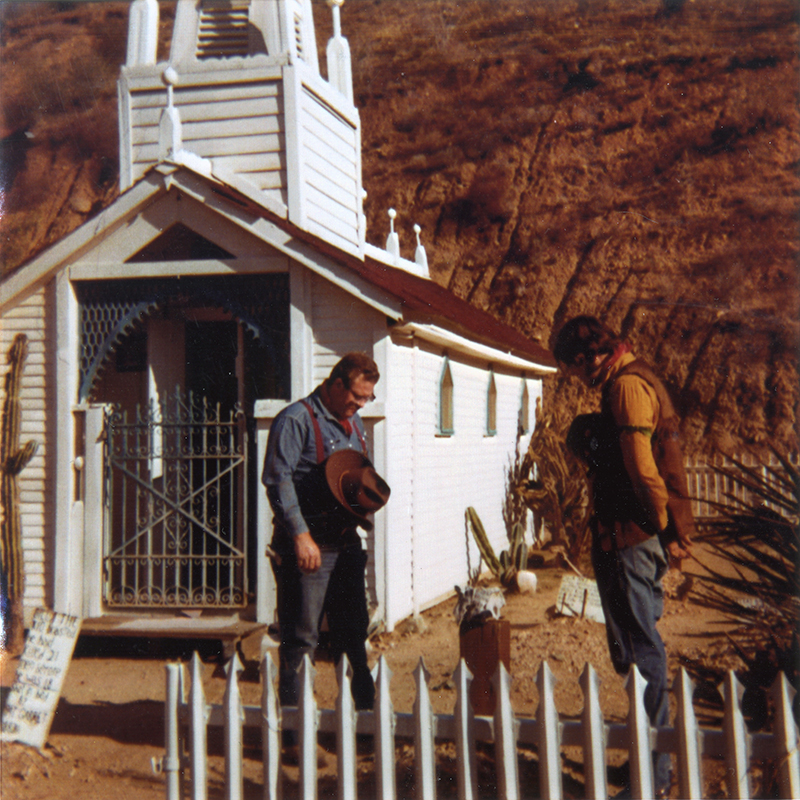 Bill Hill (left) and Edward Shelton in front of the Ramona Chapel.
---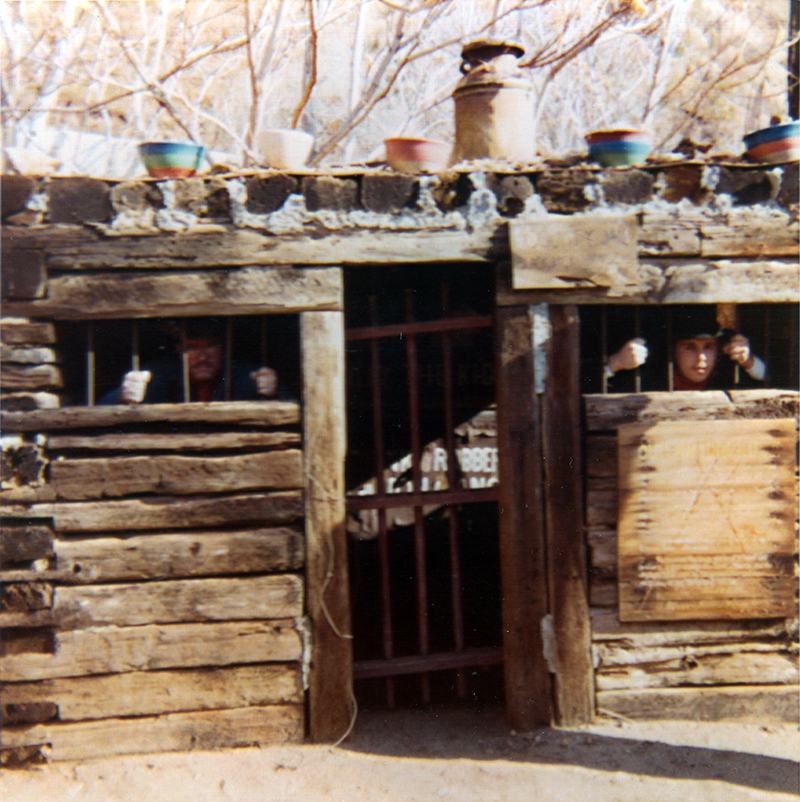 Bill Hill (left) and Tom Shubert.
---

From left: John L. Lang, Edward Shelton, Bill Hill and Tom Shubert.
---

From left: Tom Shubert, Bill Hill, John L. Lang and Edward Shelton.
---

From left: Tom Shubert, Bill Hill, Edward Shelton and John L. Lang.
---

Tom Shubert (left) and Bill Hill.